Looking for some outdoor adventure fun when visiting Asheville? We can recommend French Broad Adventures after our recent afternoon on their zip line course. They are located a short drive north of Asheville in peaceful Madison County. The ten-line zipline canopy tour takes you through a forest of native trees and plants, and offers picturesque mountain views.
Tours are usually 8 people or less and start at their check in point where guides harness you up with all the necessary gear and safety equipment. Then it's time to head up the mountain via Polaris four wheelers carrying 6 people each. And remember the drive up because what goes up, must come down via the zip lines!
The first zip line is purposefully quite short so that each participant can get comfortable with starting, steering, and more importantly, stopping. Our guides struck the right balance of knowledge, encouragement, and safety in getting the group acclimated for the faster longer lines to come.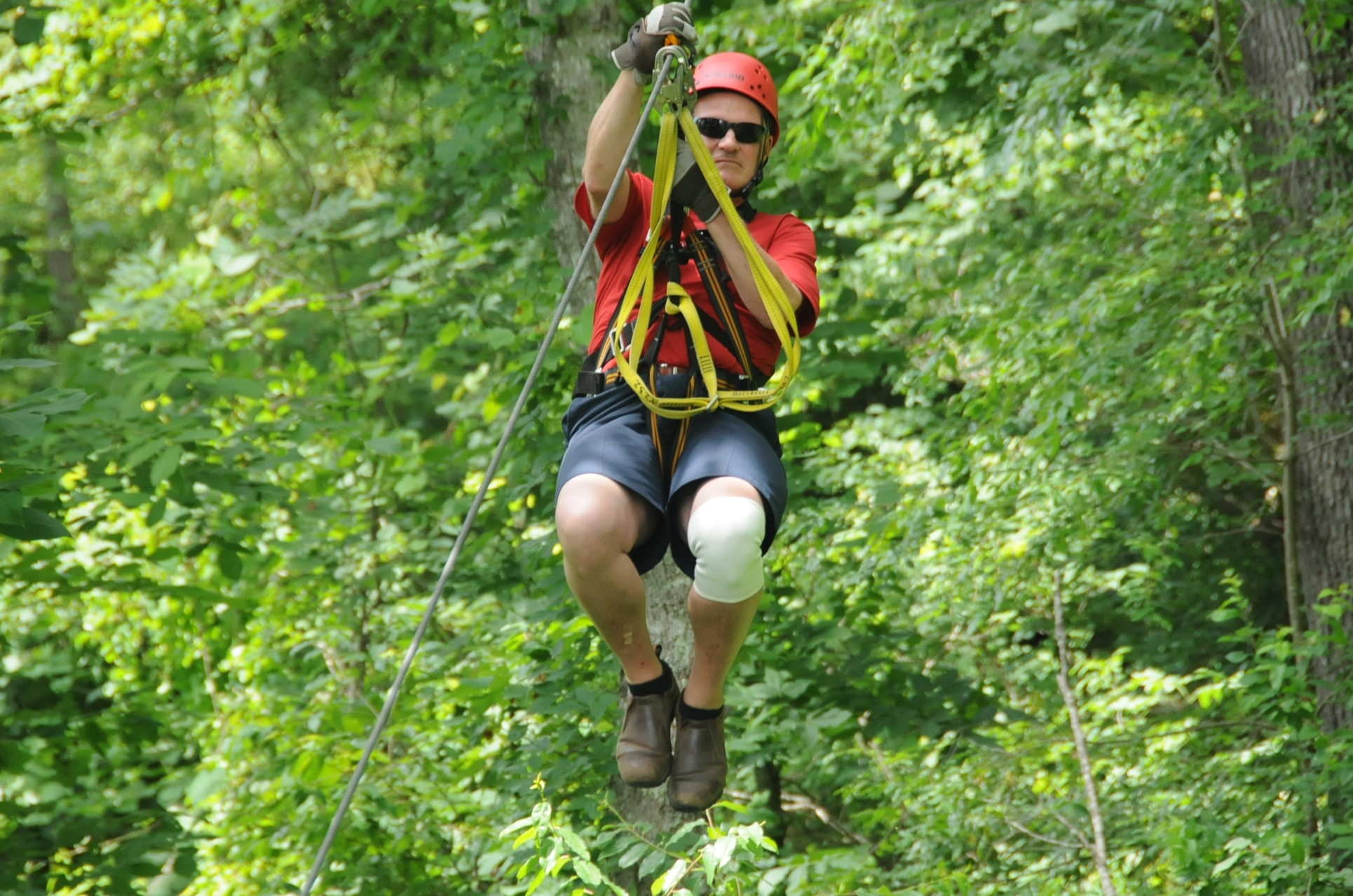 Half way through the trip, there is a cool awesome tree house with spectacular mountain views and a water station so you can catch your breath and get ready for the rest of the course.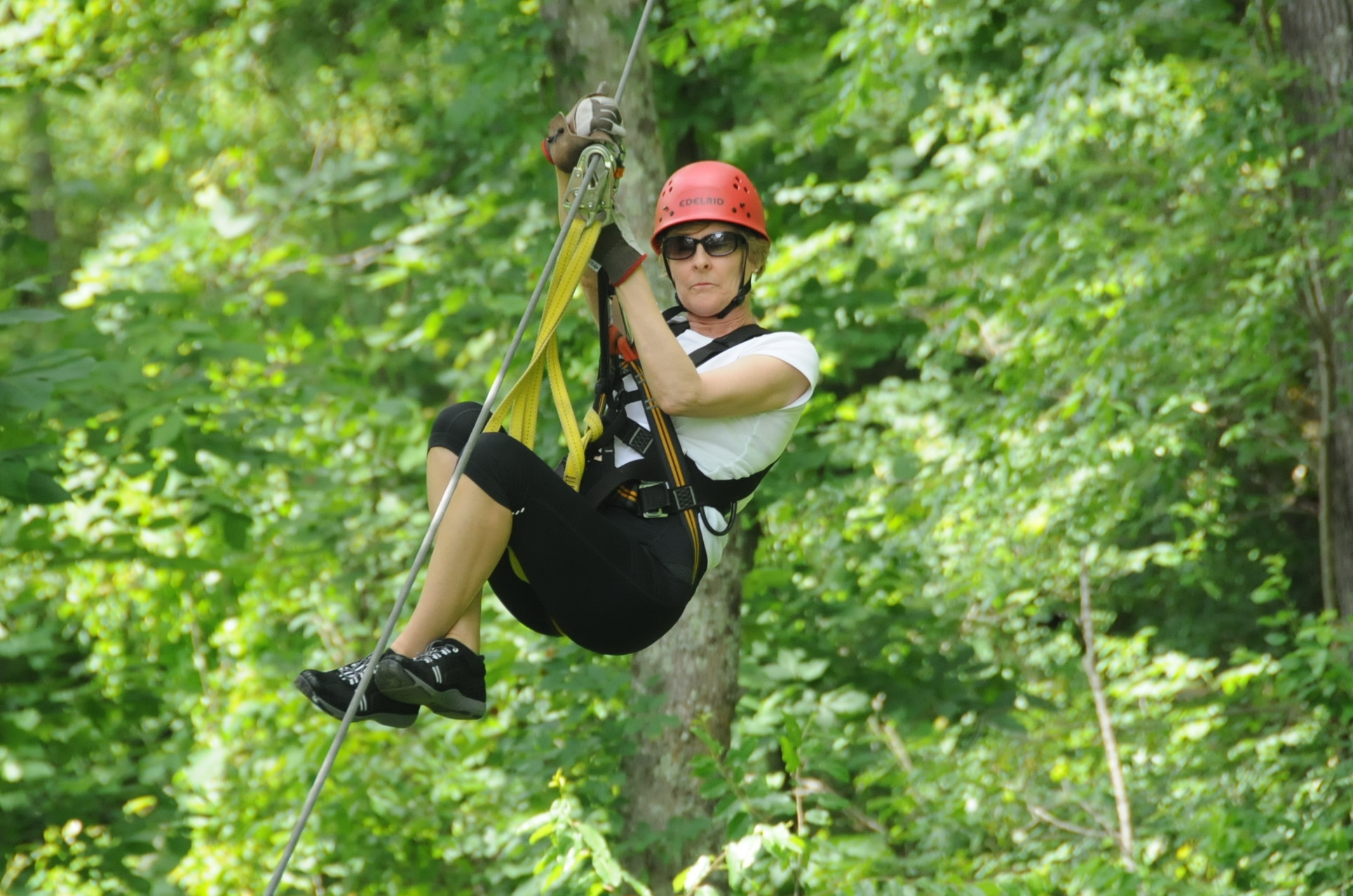 The feeling of flying through the tree tops is quite exhilarating and some of the lines are really long–they don't call it "zip" for nothing. I would be the first to admit that I had to set aside my fears and embrace the experience. It's good to get out of your comfort zone and let loose.
Hats off to the crew at French Broad Adventures. Check out their other activities such as rafting and canyoneering; they offer discounts on packages that include multiple options.