How Can We Help?
We can arrange to have a custom bouquet of fresh-cut flowers or a dozen lovely roses, decadent chocolates or a sparkling beverage of your choice waiting for you in your room. In room massages can be scheduled or we can book an appointment at a local spa. We would also be happy to make recommendations for dinner plans and make your dinner reservations.
If there is anything we can do to make your experience in Asheville more memorable, please do not hesitate to ask.
Biltmore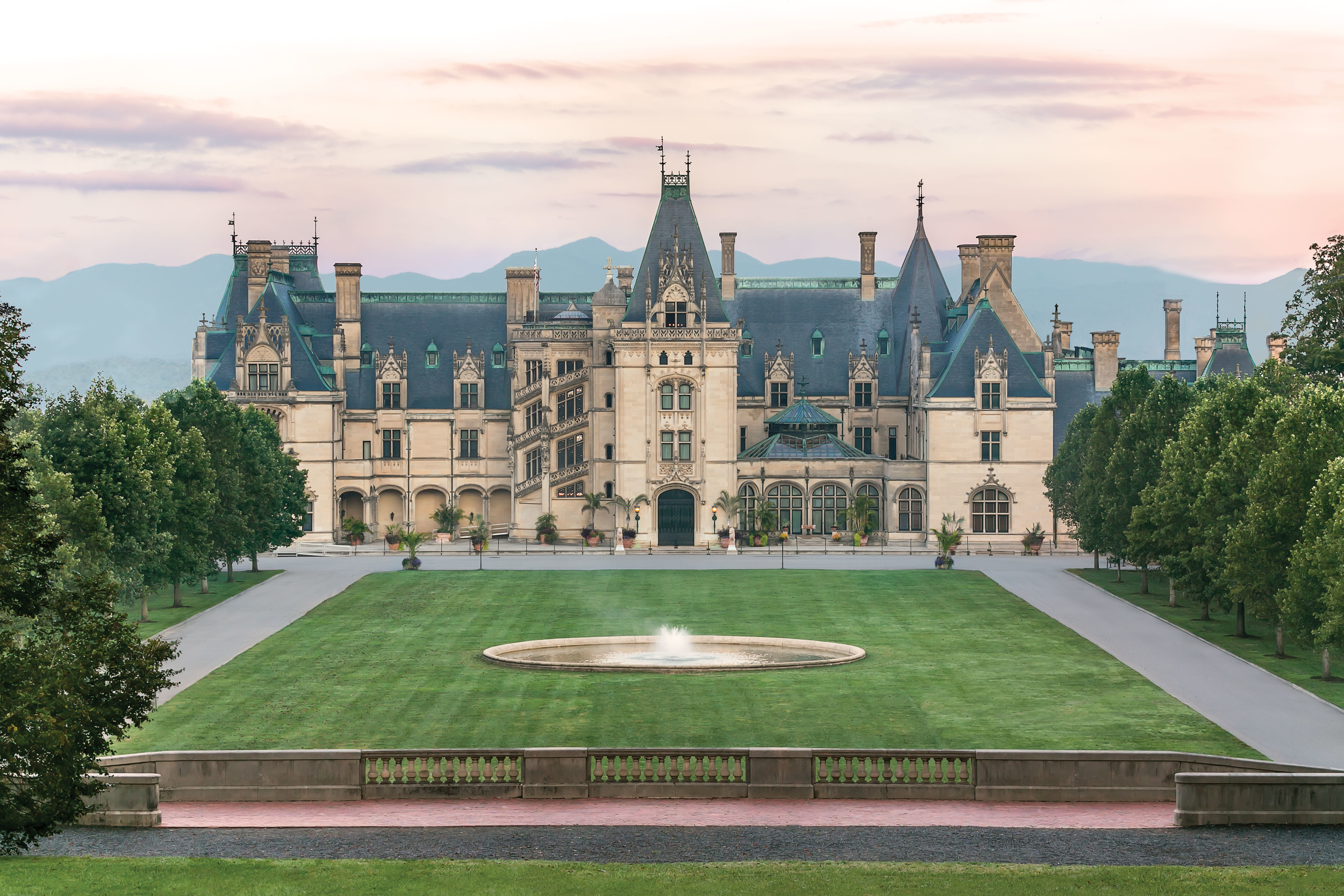 Biltmore Ticket Offers
Your admission includes a self-guided visit of the breathtaking Biltmore House & Gardens, Antler Hill Village, and a guided tour and complimentary tasting at the Winery.
Biltmore Meets Downton Abbey
Calling all Downton Abbey fans for our 1-2-3 Offer! Package includes 1 day tickets to Biltmore Estate for 2 people. Stay 3 nights at Pinecrest and we'll include a complimentary ticket to Biltmore when purchasing one ticket at $99 plus tax.
Beginning November 8, 2019, admission to Biltmore includes Downton Abbey: The Exhibition. Showcased in two locations at Biltmore, the exhibition will transport guests on an incredible journey through the grand home of Downton Abbey, providing an inside look into the world of the Crawleys and those that served them below stairs.
A Christmas daytime visit to Biltmore is a feast for the senses. Wrap yourself in the scent of fresh evergreens as you admire holiday décor featuring wreaths, garlands, and the sparkle of thousands of ornaments on more than 55 glorious Christmas trees. The celebration continues across the estate, including colorful holiday blooms in the Conservatory, commemorative Christmas wine at the Winery, special menus in restaurants, and Antler Hill Village's must-see evening illumination display from November 1 through January 5, 2020.
Valid only on reservations for nights from November 8, 2019 through January 5, 2020. Reservations and tickets are subject to availability and cannot be combined with any other offer. Offer not valid for Candlelight Christmas Evenings.
Candlelight Christmas Evenings
Candlelight Christmas Evenings is a separate ticketed event with prices ranging from $74-$99 when purchased at Biltmore.com Our guests can save up to $20/ticket by using our Promo Code to purchase tickets for $59-$79!
You will have access to the Biltmore house on the evening of your ticket; access to the gardens, village, and winery and Downton Abbey: The Exhibit (but no house daytime) can be either the day of or the day after. Tickets and reservations are made by calling Biltmore at 1-866-779-6293 and providing Promo Code (available with your Pinecrest reservation.) Your card will be charged by Biltmore and the tickets are non-refundable.
Biltmore House greets you with the soft glow of luminaries and holiday lights on a towering Norway spruce. Inside, thousands of ornaments on dozens of Christmas trees reflect the flicker of candlelight, firelight, and twinkle lights. Live performances of Christmas music add to your self-guided evening visit, which includes admission to Antler Hill Village & Winery. The Village is a must-see part of your holiday experience: trees, buildings, and pathways to our restaurants, shops, and Winery are illuminated with a glittering cascade of lights, the fountain is aglow with special visual effects, and the champagne bubble ornament display that adorns the Winery's Tasting Room ceiling is nothing short of stunning.
Starting July 1, 2019, all visits to Biltmore House will require a timed reservation. If purchasing Biltmore tickets through Pinecrest, we can make Biltmore House reservations for you or guests can call 866-779-6293 to speak with a Biltmore representative.
Seasonal Packages
Limited Time Offers
2 Girls Making Memories
Admit you need a girl friend's getaway this summer. Call your sister, mom or that one-of-a-kind best friend. Celebrate your friendship with a vacation to Pinecrest B&B in Asheville NC. Perfect accommodations await in our Cowley Room with antique twin beds, matching vanity, and comfortable seating area. The bathroom boasts a clawfoot tub for soaking and ample shelves to hold all your essentials.
Relax and rejuvenate at Wake Foot Sanctuary with a 45-minute foot soak that includes tea and a warm neck roll. Choose from 10 different soaks like Lavender-Chamomile, Tea Tree & Mint or The Melt with ginger and shea butter.
Make lasting memories by attending a marbling workshop at Majik Studios in the River Arts District. Float paint on a thick gel to create a one-of-a-kind souvenir scarf. The workshop is offered on Mondays at 10 am or Fridays at 1 pm (please inquire regarding other times for workshop based on instructor availability.)
Guests booking this package receive a 10% discount off our best rates in the Cowley Room plus $20 off workshops at Majik Studios included in rate shown.
Includes all the amenities at Pinecrest with breakfast each morning, fresh baked cookies, and beverage center on our sun porch. Two day Biltmore tickets can be added to your reservation too!
Dates available from May 28-Sept 30, 2019, in Cowley Room. Offer available on our website or by phoning 828.281.4275. Appointments at Majik Studios and Wake Foot Sanctuary must be made at the time of booking and are subject to availability.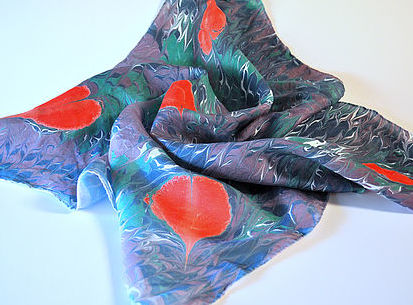 Upgrade Your Stay
Specialty Add-on Packages
TAKE A HIKE!
Enjoy a hike and a picnic in the Blue Ridge Mountains of Western North Carolina complete with a red-checked blanket. Everything you need is for a delicious lunch for two is provided in a hiking backpack! Your picnic includes Italian pressed sandwiches, potato chips from local Gourmet Chip Company, fruit, and bottled water for 2 all made fresh and ready for your adventure after breakfast. We even have guides with hiking trails to choose your own adventure.
ROMANCE PACKAGES
Romance never went out of style here at our bed & breakfast!
Variety of packages available during online check out include:
Anniversary Special
Book a two night reservation for you and that special someone and we will include a complimentary split of "bubbles" upon arrival. Book online and include "Anniversary" under Special Accommodations.

Roses
Say "I Love You" with one dozen artfully arranged roses waiting your arrival.
INN Love Package
Pack your bags and we'll take care of the romance. Waiting for you will be:
Love You More Package
Surprise your special someone all the trimmings and let them know you are still in love:

MASSAGE
Enjoy a relaxing massage in the comfort and privacy of your room. We recommend Thalia Morris of Around Town Massage. Thalia is a licensed massage therapist with over 18 years of experience. Right away you will know the difference between a generic rub and her skillful, nurturing touch. Her integrative blend of Swedish massage techniques with other modalities deeply relaxes the mind and body.
60 minutes $100 / 90 minutes $145
Have you ever had a couple's massage? Two therapists with tables, linens, oils and music provide you and that special someone with the massage of your dreams. Only the Thomas Wolfe and Wible Suites are large enough to accommodate couple's massage.
60 minute $200 / 90 minute $290
60 minute Babymoon $200 for both of you before that little one arrives.
For arrangements please contact Thalia directly at 828-713-8845.
BABYMOON
Strengthen your bond and take a well-deserved break before your little one arrives with a dreamy Babymoon Package at Pinecrest. Upgrade available at check out for $50 includes:
Onesie (0-3 mo) from Asheville's Spiritex Orangic sustainable, ethical textiles
Assorted truffles from Asheville Chocolate (4 pack)
Sparkling cider split
Healthy snacks for the mother-to-be
Need more pampering? Around Town Massage offers in-room massages right here at Pinecrest.
60 Min Mother-to-be $100
60 Min Couples Massage $200 (Only the Thomas Wolfe and Wible Suite are large enough to accommodate two.)
For massage arrangements please contact Thalia Morris directly at 828-713-8845.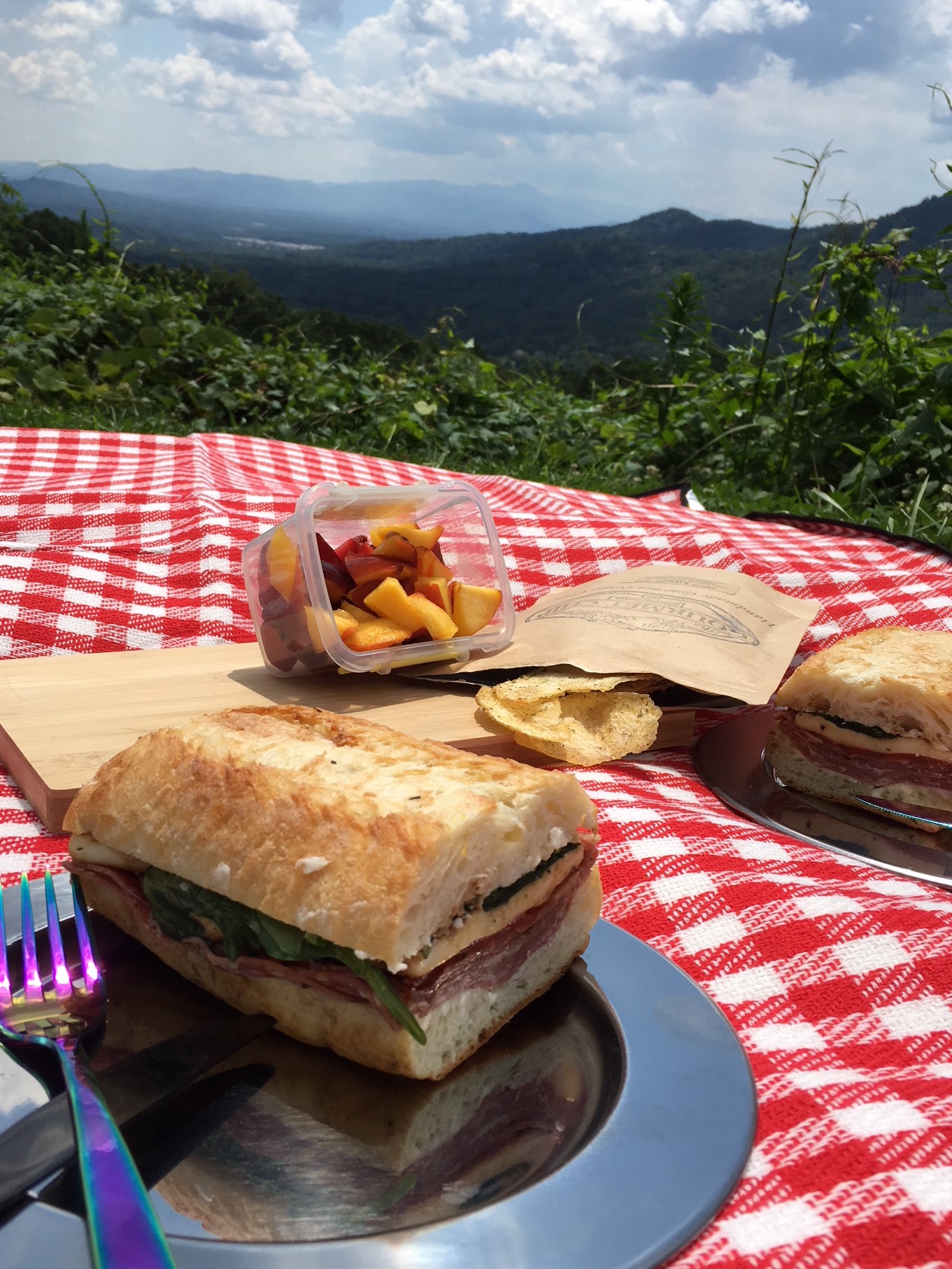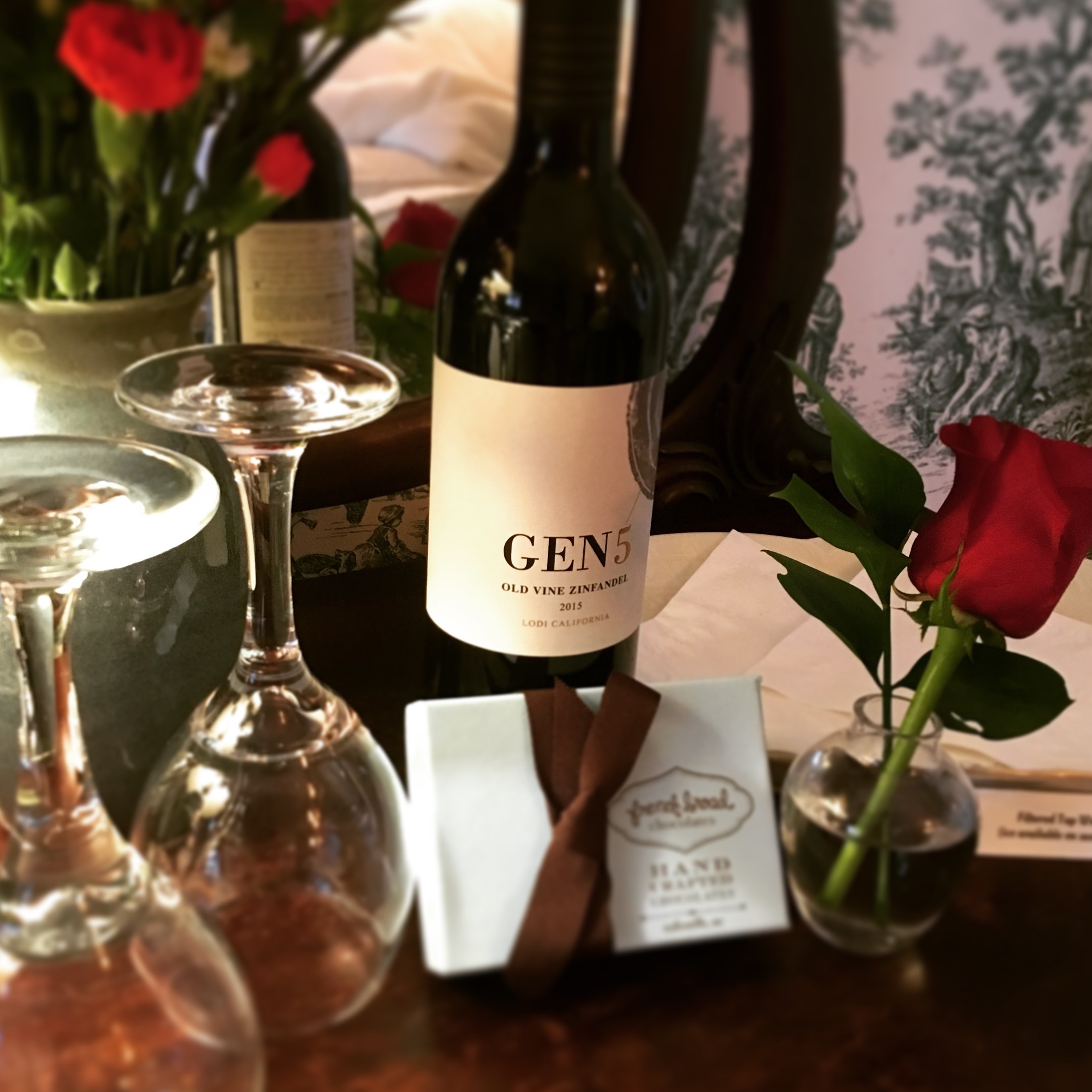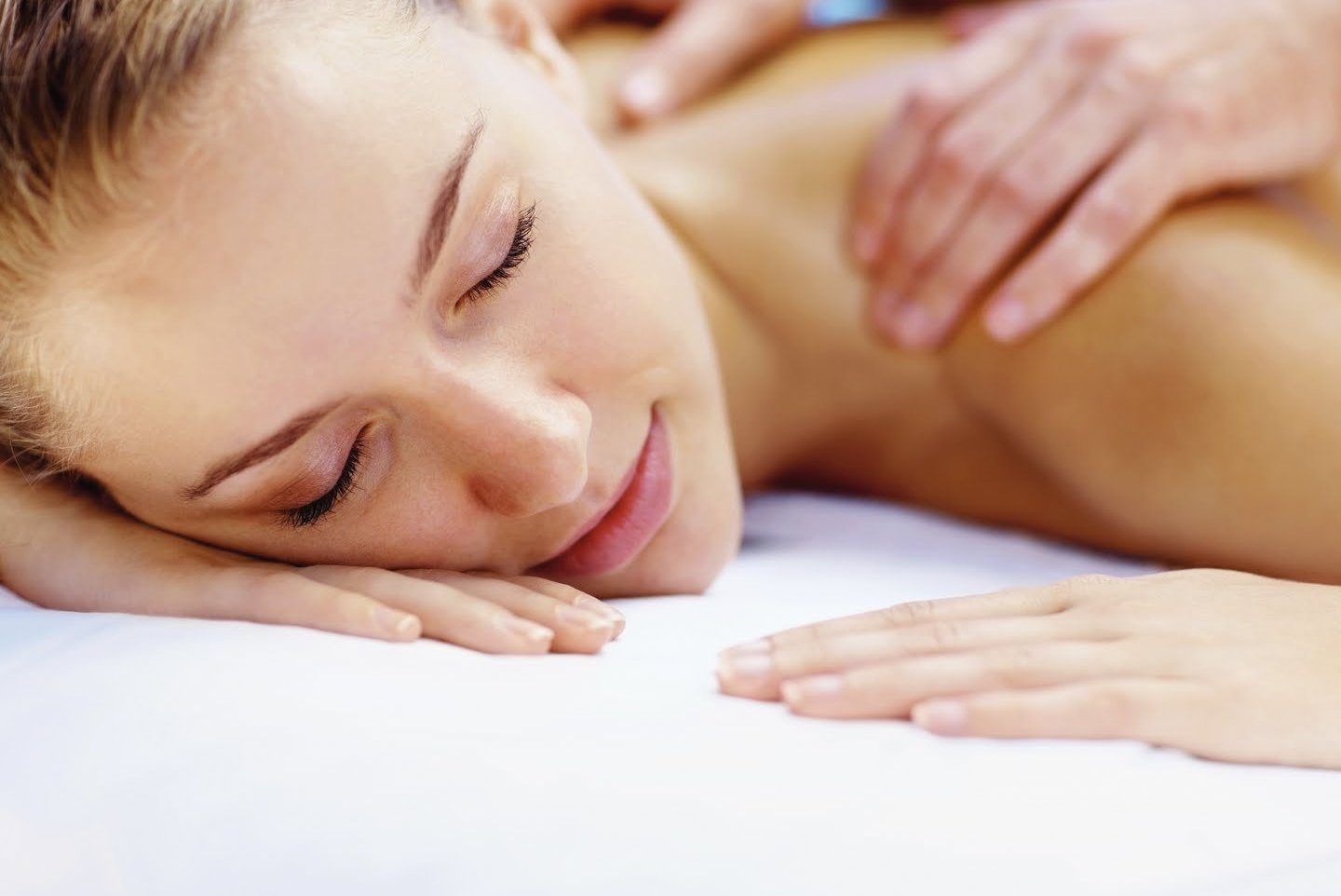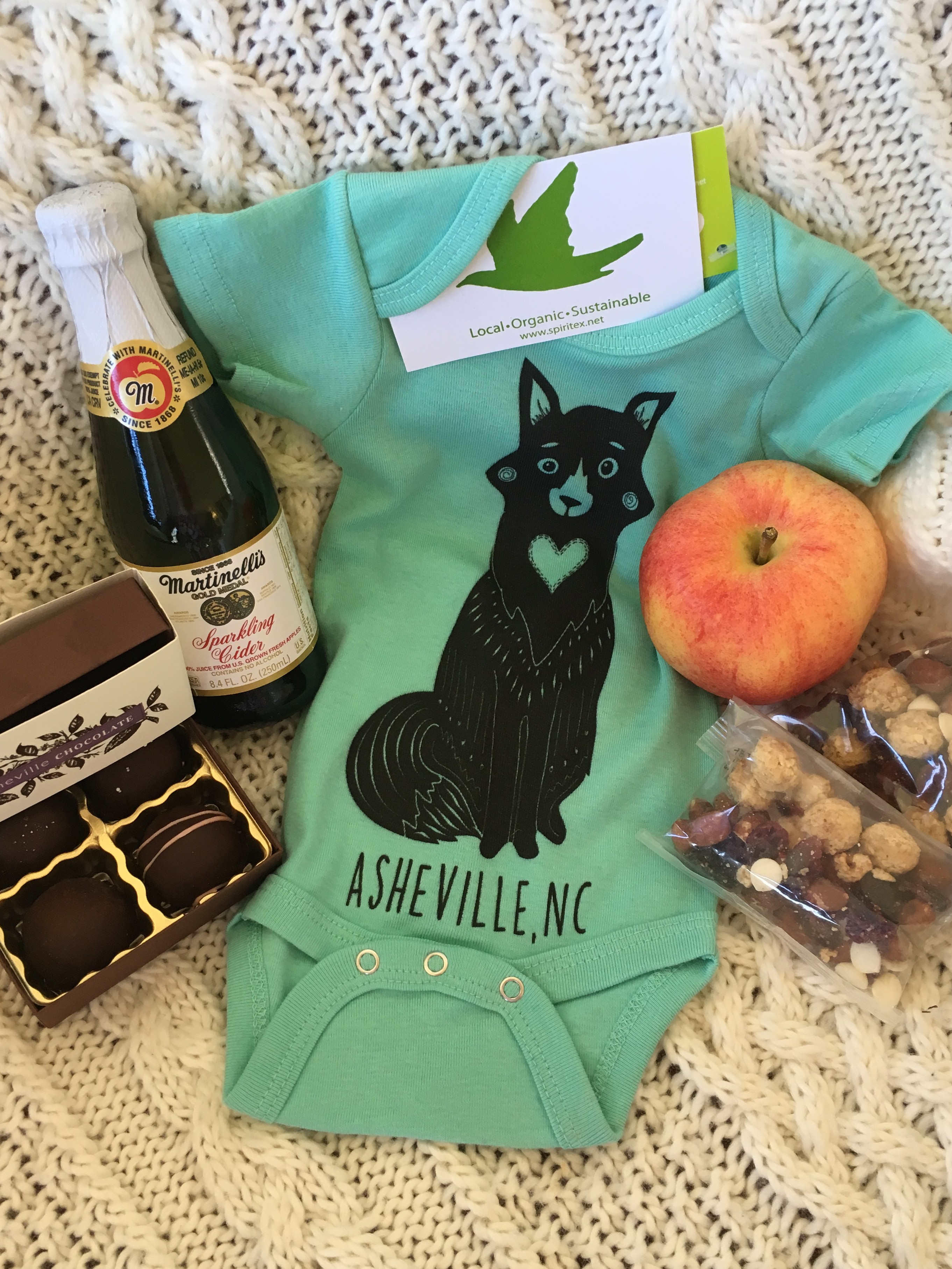 Partner Deals
See who we've teamed up with in town!
Grove Park Golf Course
Donald Ross originally designed this historic course in 1926, and it was overhauled in 2001 to keep the same feel and spirit. It has since earned nods from Conde Nast Traveler (Top 20 Southern U.S. Golf Resorts in 2011) and North Carolina Golf Panel (Top 100 Golf Courses in the State). This historic course has consistently been acknowledged as one of the Top Resort Golf Courses in North Carolina by Golfweek Magazine.

In Season (April 1 - Oct 31)
$70 Sunday - Thursday
$90 Friday & Saturday
$55 Twilight, any day after 3 pm
Off Season (Nov 1 - Mar 31)
$45 Any day
When booking, please contact the innkeepers for more details as guests must book tee times through Pinecrest B&B for these rates!
LaZoom Bus Tours
Looking for a new way to see Asheville? Get on the big purple bus and laugh your way around town on their 90 minutes City Comedy Tour. LaZoom has partnered with some of Asheville's finest musicians and brewers to bring you the Band & Beer Tour. Or try the adults only Haunted Comedy Tour. Our guests can save 10% off.
BREW-ed Tours
Asheville, home to 38 craft breweries and counting, has been dubbed Beer City USA. Get behind the scenes access to Asheville's best local breweries by reserving a tour with BREW-ed.
Owner Cliff Mori is the first certified Cicerone (like a beer sommelier) in Western North Carolina and brings a real passion for beer to his tours.
Led by expert guides, BREW-ed tours allow you to sample several award winning beers and get a glimpse of Asheville history during their Downtown Asheville Brewery Tours on Saturday or Sunday afternoons. Guests of Pinecrest receive a 10% discount.
Majik Art Studios
Asheville abounds with art in galleries and studios scattered about town. Tired of just looking? Try an immersive art experience at Majik Studios located in the South Slope, offering art and craft classes in a variety of different media. Last Chance Marbling with owner Pam Granger Gale teaches you to float paint on gel thickened water. Practice on paper then design your own 26" silk scarf to take home with you. Pinecrest guests can save $20 on a class with code.
Asheville Rooftop Bar Tours
Top of the City! Top of your list of things to do in Asheville. Curious about our city and what that "Asheville vibe" is all about? Spend an afternoon with Asheville Rooftop Bar Tours. Catch a glimpse into the foodie and craft beverage scene, the history of Asheville, see the gorgeous Blue Ridge Mountains and appreciate Asheville's rich architectural history that all come together in one fascinating tour!
Tours meet in the city center then transportation is provided to 3 or 4 rooftop bars. Sip and see all that is Asheville from a bird's eye view. Pinecrest guests can save 10% with code.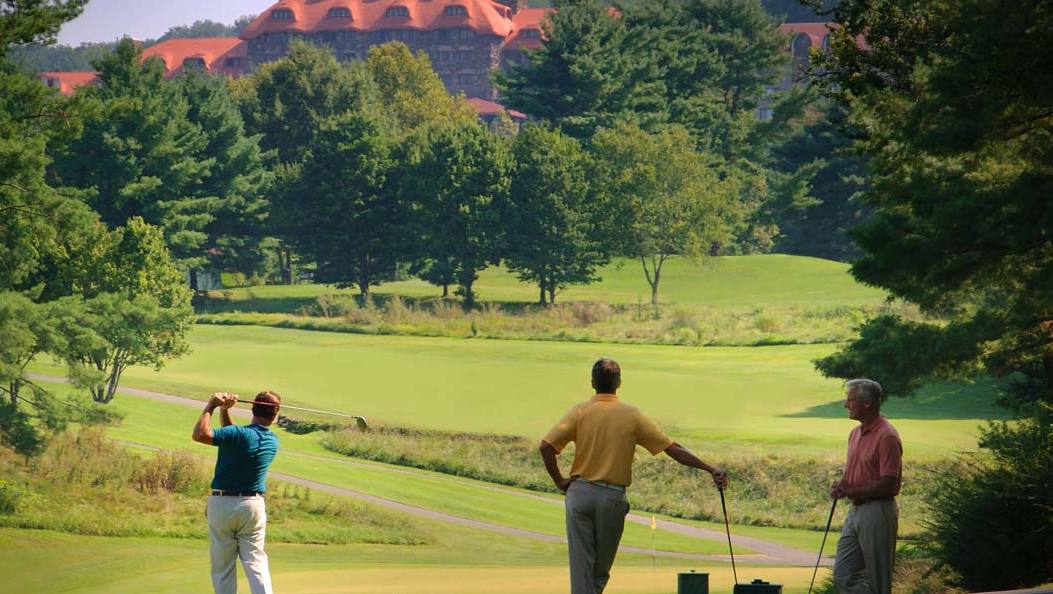 Gift Certificates
A Gift Certificate from Pinecrest Bed and Breakfast is a great idea for Holiday gift giving, anniversary, honeymoon, birthday or any other special occasion.
Gift Certificates available in any denomination on our secure website here: Online Gift Certificates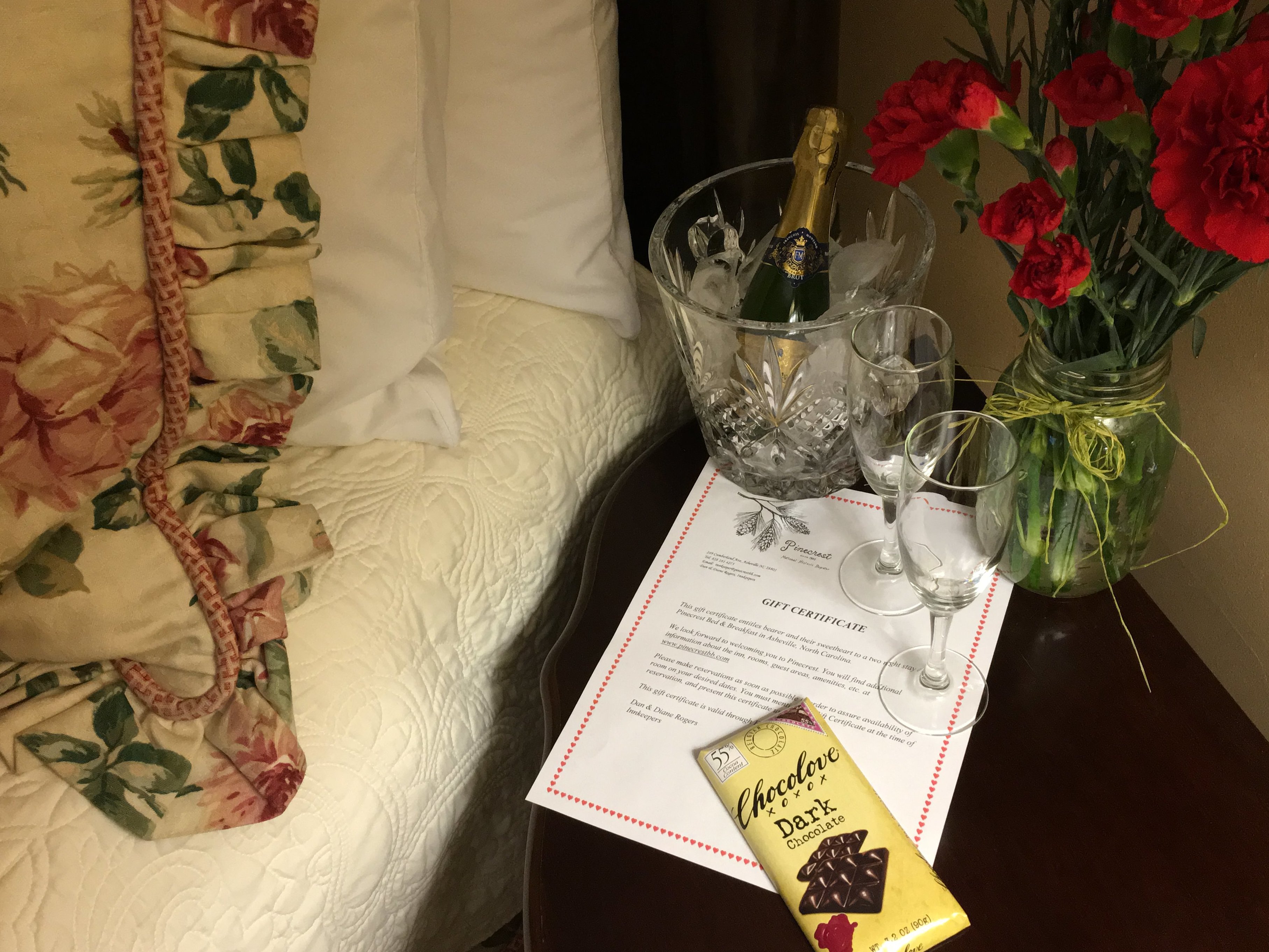 Loyalty Discount
Welcome back!
We love return guests here at Pinecrest Bed & Breakfast. Come back for another visit and receive 10% off all future reservations made via website or phone. Discount is applied at checkout. Excludes reservations made through OTAs ie, Expedia, Hotels.com, etc.