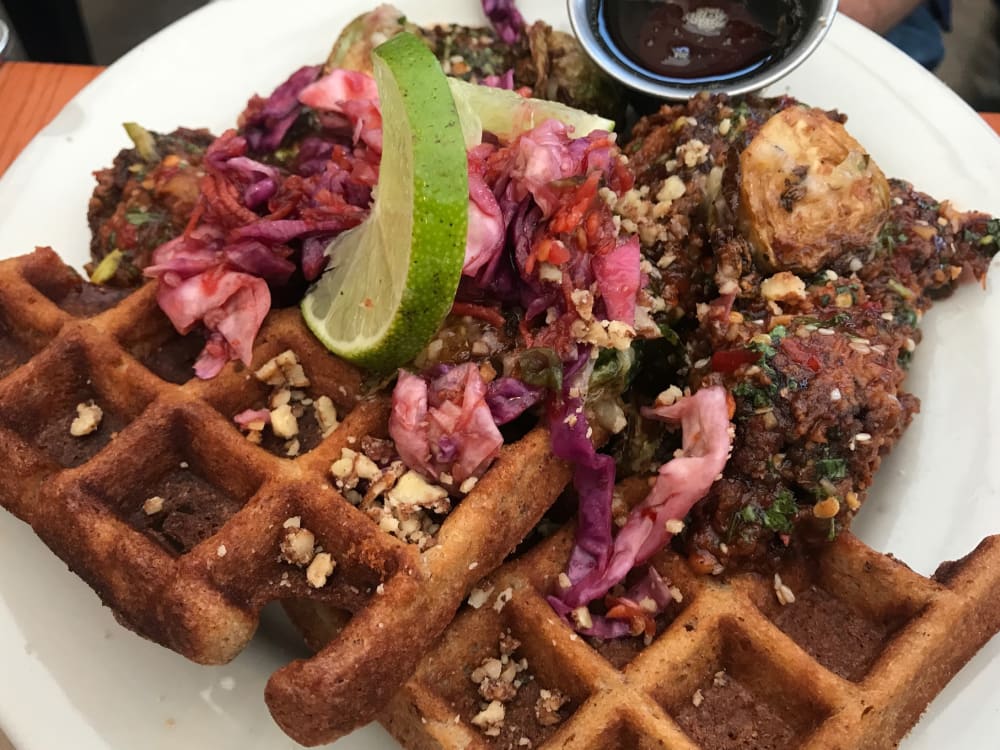 Why You Should Eat Dinner at Sunny Point Cafe!
July 1, 2019 by: Diane Rogers
Why would a bed & breakfast write a blog about a restaurant that has one hour plus wait times at breakfast? Because they don't just serve breakfast! All that delicious goodness that has folks lined up down the block at 10 am, is equally as good at dinner.
When you stay at Pinecrest B&B, we serve an indulgent 2-course breakfast every day at 9 am. We think this gives our guests a little time to sleep in before our community table breakfast. While sometimes the group lingers, Asheville offers so many activities our guests can be out and about at a reasonable time to start their adventures.
However, Sunny Point Cafe continues to rank as a top tier restaurant choice on TripAdvisor. It is a family-owned independent restaurant serving upscale comfort food. Sunny Point Cafe would make an excellent choice for dinner for our guests seeking an authentic Asheville experience. It has a casual laidback atmosphere but they take reservations at dinner so no need to queue up during the day!
The menu has a variety of small bites, entrees, house specialties, sandwiches plus omelets and breakfast for dinner. A personal favorite for us is Nod to the King: their ode to recently closed King Daddy Chicken & Waffles that was previously in the neighborhood. It reads "Korean-style fried chicken breast and thigh, pecan waffle, kimchi slaw, fried Brussels, soy maple pecans" and my friend almost wept when they mistakenly set my order in front of him then gave it to me. Other specialties they are known for include Huevos Rancheros if you like breakfast for dinner or Shrimp and Grits which makes a filling dinner time entree.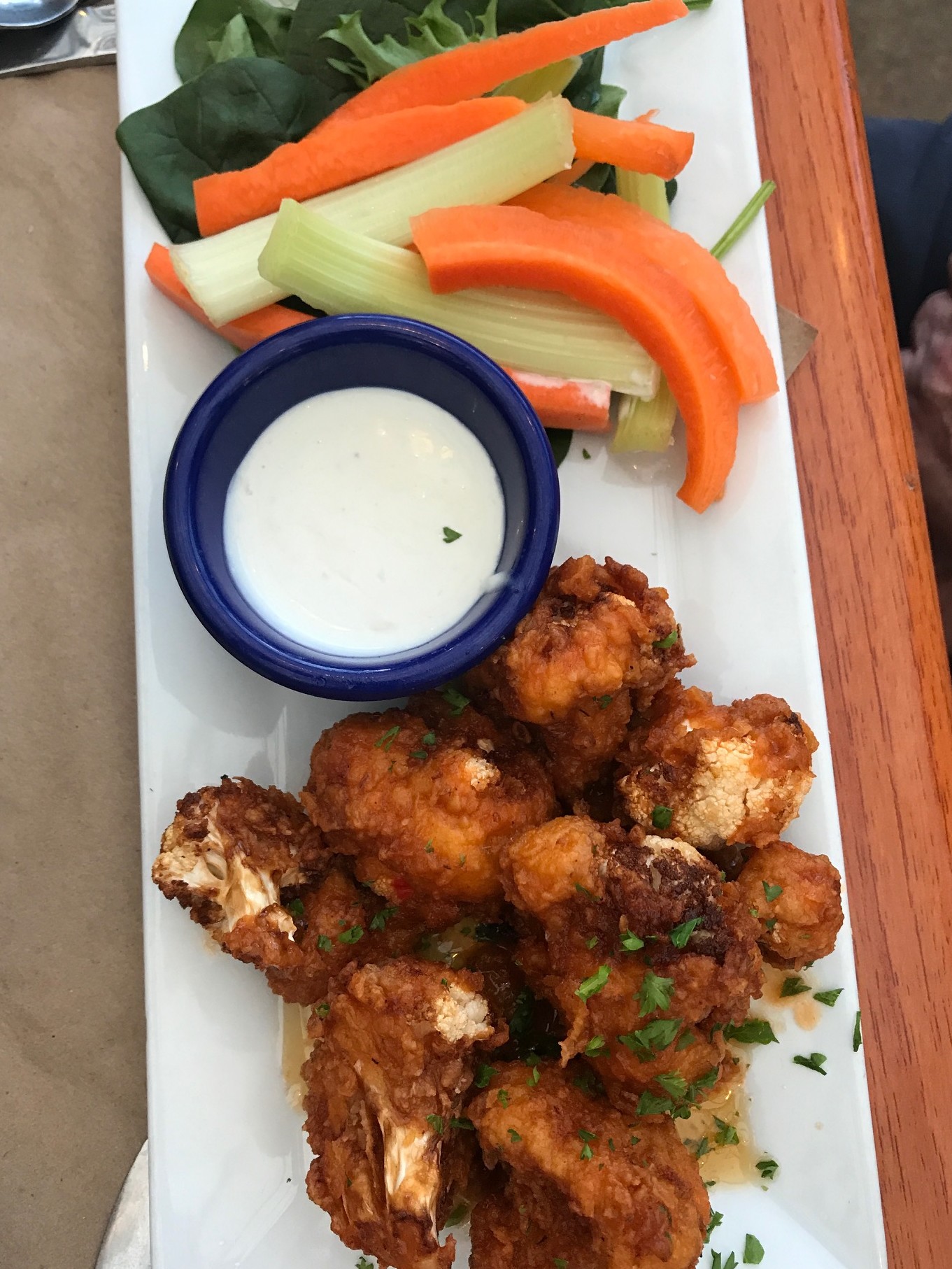 They have daily specials and they can utilize their kitchen gardens on the dinner menu so your choice may include herbs and greens that have been picked fresh on premises. With a full bar, they also have weekly drink specials such as Tuesday ½ off bottles of wine or Wednesday $3 craft drafts. Try the Tasty Nibble which consists of a daily cocktail special served with a bite, a collaborative effort between the chef and mixologist.
Book Your Stay and Dine Away
Guests of Pinecrest B&B enjoy our homemade breakfast served daily at 9 am. We have a list of our favorite restaurants including Sunny Point Cafe when looking for lunch or dinner options. Book your getaway at our inn and get the inside scoop on all the best to do in Asheville from innkeepers Dan & Diane. We're ready to help you make memories at Pinecrest!