When visiting our Asheville bed and breakfast, our guests are always treated to afternoon sweets, mostly cookies. A new favorite here is Homemade Oreos which is slightly adapted from our favorite source for cookies, Sally's Baking Addiction. This version reminds us of whoopie pies but it's smaller, the cookie is not as cakey, and the frosting is reminiscent of buttercream.
Sandwich cookies require an extra step if you desire them to be evenly sized: use a digital scales in grams to weigh each dough ball, here they were 15 grams or so. You'll be surprised how quickly you start to judge the right proportion of dough (we weigh our Peanut Butter Chocolate Ganache Sandwich Cookies too.) Our preference for most cookies is to use 50/50 all-purpose and bread flour; same with 50/50 butter and butter-flavored Crisco. These substitutions keep cookies from spreading too thin.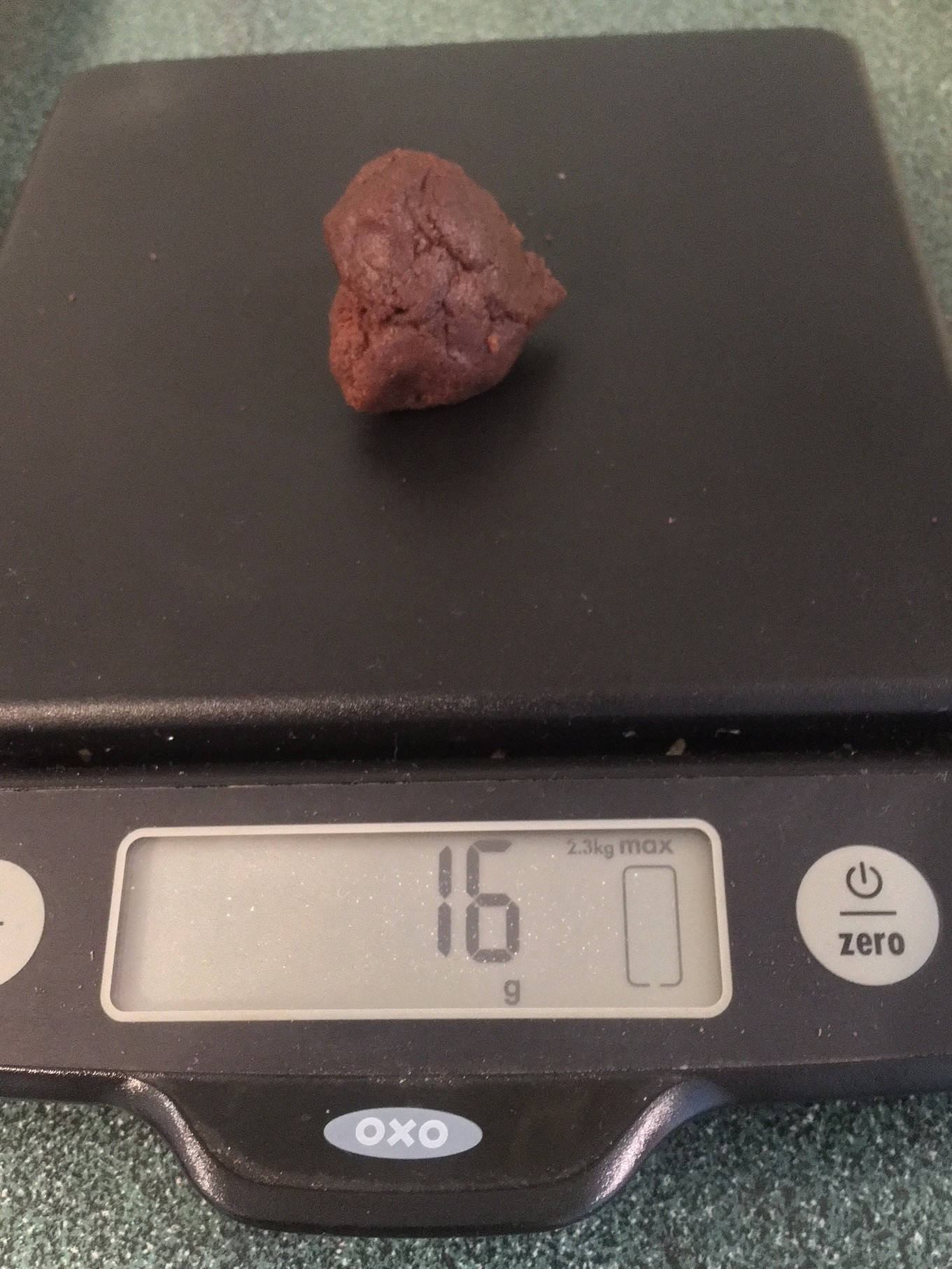 Use the bottom of a flat bottomed heavy glass to smash the dough balls before baking. If the cookies don't spread to your satisfaction, give them another push to completely flatten as soon as you remove them from the oven. You can always flatten a thick cookie but it's hard to save one that spread too much.
Ingredients for Sandwich Cookie:
1 1/4 c (160 g) all-purpose flour (or use half bread flour)
1/2 c (43 g) unsweetened cocoa powder
1 t baking soda
1/8 t salt
1/2 c unsalted butter, softened to room temp (or use half butter Crisco)
3/4 c sugar
1/4 c brown sugar
1 large egg
1 t vanilla extract
Cream Filling:
1/4 c unsalted butter, softened to room temperature
1/4 c Crisco
1 3/4 c (210 g) confectioners sugar
1 t vanilla extract
Directions:
Combine flour, cocoa powder, baking soda, and salt together in a medium bowl and set aside.
Using a stand mixer, beat butter and Crisco on high speed until creamy, about 1 minute. Add sugars; beat on medium speed until combined. Beat in egg and vanilla extract, scraping down the bowl as necessary.
With the mixer on low, slowly add dry ingredients until dough is well combined and uniform. Cover with plastic wrap and chill overnight (or at least 30 minutes.)
Remove dough from refrigerator, preheat oven to 350 degrees, and line 2 large baking sheets with silicone baking mats.
Roll the dough into 38 small balls, approximately 15 grams each. Place 15 on each baking sheet, reserving the remaining balls for the second batch. Press down on the balls to slightly flatten them. Bake for 6-8 minutes, rotating sheets halfway through. Remove from oven and flatten again if cookies are still mounded. Cool on baking sheets for 5 minutes then transfer to wire rack to cool completely. Bake the remaining dough balls in a similar manner.
While cookies cool, make the cream filling in a medium bowl using a handheld mixer. Beat butter and Crisco on high speed for 1 minute until creamy. Add powdered sugar and vanilla; beat on low until combined for 1 minute; increase speed to high and beat 1 more minute until consistently creamy.
Spread cream filling between 2 cookies and sandwich together until all the cookies are assembled. Enjoy with a glass of milk!
Book Your Asheville Getaway Today
We love to bake here at Pinecrest Bed & Breakfast and are delighted when our guests wipe out the cookie tray. We are always ready to bake more. BOOK NOW and come see what we're baking up for you!