The beauty of the Blue Ridge Mountains draws all kinds of travelers to Asheville. Some guests of Pinecrest Bed & Breakfast are serious hikers who opt for a bagged breakfast to go so they can hit one of the numerous trails located in Western North Carolina. However, everyone does not have the desire, skill set, or time to devote to an all-day hike but that doesn't mean you can't see long-range views. This trail is perfect for guests who want a walk in the woods before other city activities like exploring the shops downtown, seeing the galleries of the River Arts District, or sampling some of our many breweries.
Located on the campus of UNC-Asheville is the Lookout Mountain Loop Trail, a 0.6 mile loop trail that is mostly forested. While AllTrails states the trail is closed due to covid-19, that is not necessarily accurate. The trail would begin at UNC Lookout Observatory which is closed as well as 0.4 miles of Nut Hill Road leading up to the observatory parking lot. However, a few spots of off-street parking are available on Lookout/Barnard Road. Park your car and walk past the closed gates and on up the road. You will know you've reached the beginning of the trailhead when you reach the parking lot and observatory lookout. Take in the breathtaking views of the Blue Ridge Mountains, including the city skyline of downtown Asheville.
At the end of the parking lot, go up the hill with the observatory building on your left. Pick up the actual trail behind the fenced garden. The trail will eventually enter the forest and goes relatively straight for the first half of the hike. If the leaves are off, there is a peek-a-boo view of the Grove Park Inn toward your right.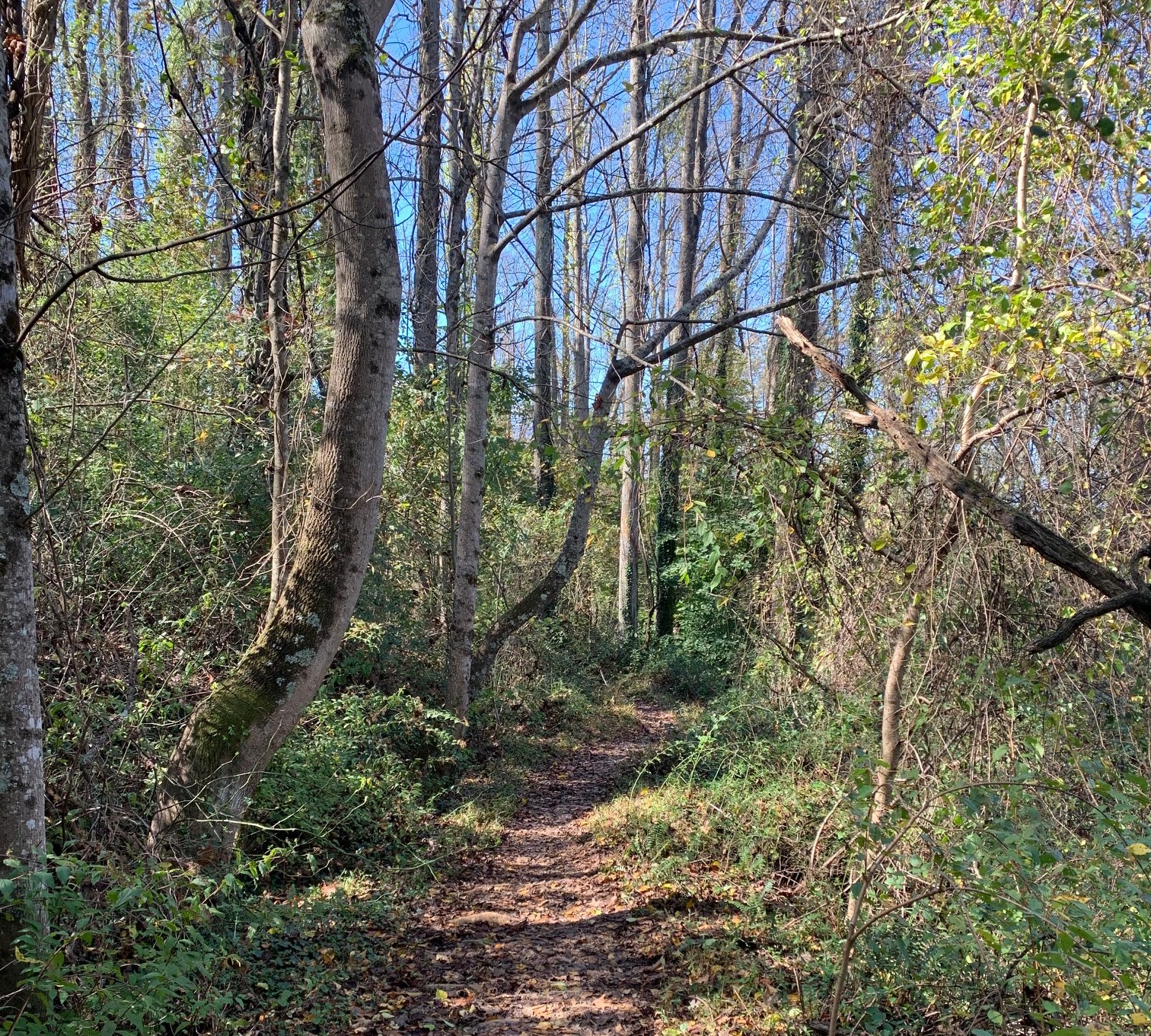 The trail will take a left turn to start the loop back. You will know you've missed it if you see a sign and gate that says "private property." This portion of the trail is a gentle decline in the woods. You'll come to a subtle intersection of the trail and take a left turn, heading back uphill which will complete the loop. From this point, you can see expansive views of the Blue Ridge Mountains in 3 directions!
Pinecrest is a Great Place to Stay
Our bed & breakfast is fortunate to be located in the city of Asheville so we are convenient to all the best adventures awaiting you in Western North Carolina. Book direct at our secure website. We are waiting for you!