Pinecrest Bed & Breakfast has the good fortune to be located in Asheville, NC in the heart of the mountains of Western North Carolina. This gives our guests access to some great outdoor adventures. We've put together an itinerary for a day trip to Lake Lure. While beautiful any season of the year, we think it's even more special to see in autumn when the leaves put on their show.
Every day starts with a hearty homemade breakfast at Pinecrest. Upgrade your stay with our Picnic Hike backpack complete with sandwiches, chips, and even a red-checked table cloth. Your custom picnic will be packed and ready to go after breakfast as you head out of town on US Route 74-A west to the Chimney Rock and Lake Lure area. About 19 miles from Pinecrest and just past the town of Gerton, look for the Upper Hickory Nut Gorge Trailhead with parking on the left.
The Florence Nature Preserve, developed by Conserving Carolina, offers a network of 5-miles of hiking trails among 600 acres that access scenic views, waterfalls, and the solitude of the forest. We recommend the Rattlesnake Knob Hike: 4.2 mile strenuous round trip hike with views of Burnshirt Mountain. You will have worked up an appetite so the picnic backpack will come in handy when you get hungry.
When your hike is over and you're back to the parking lot, continue west on US Route 74-A another 7.4 miles to Lake Lure/Washburn marina, the launch spot for Hike Bike Kayak Asheville's tour of Lake Lure. Dave, a certified Blue Ridge Parkway and WNC Naturalist, will be your guide for a 2 hour paddle around Lake Lure on tandem sit on top kayaks. You'll see spectacular views of the Hickory Nut Gorge, Chimney Rock, plus various flora, fauna and maybe even a heron, osprey or bald eagle sighting!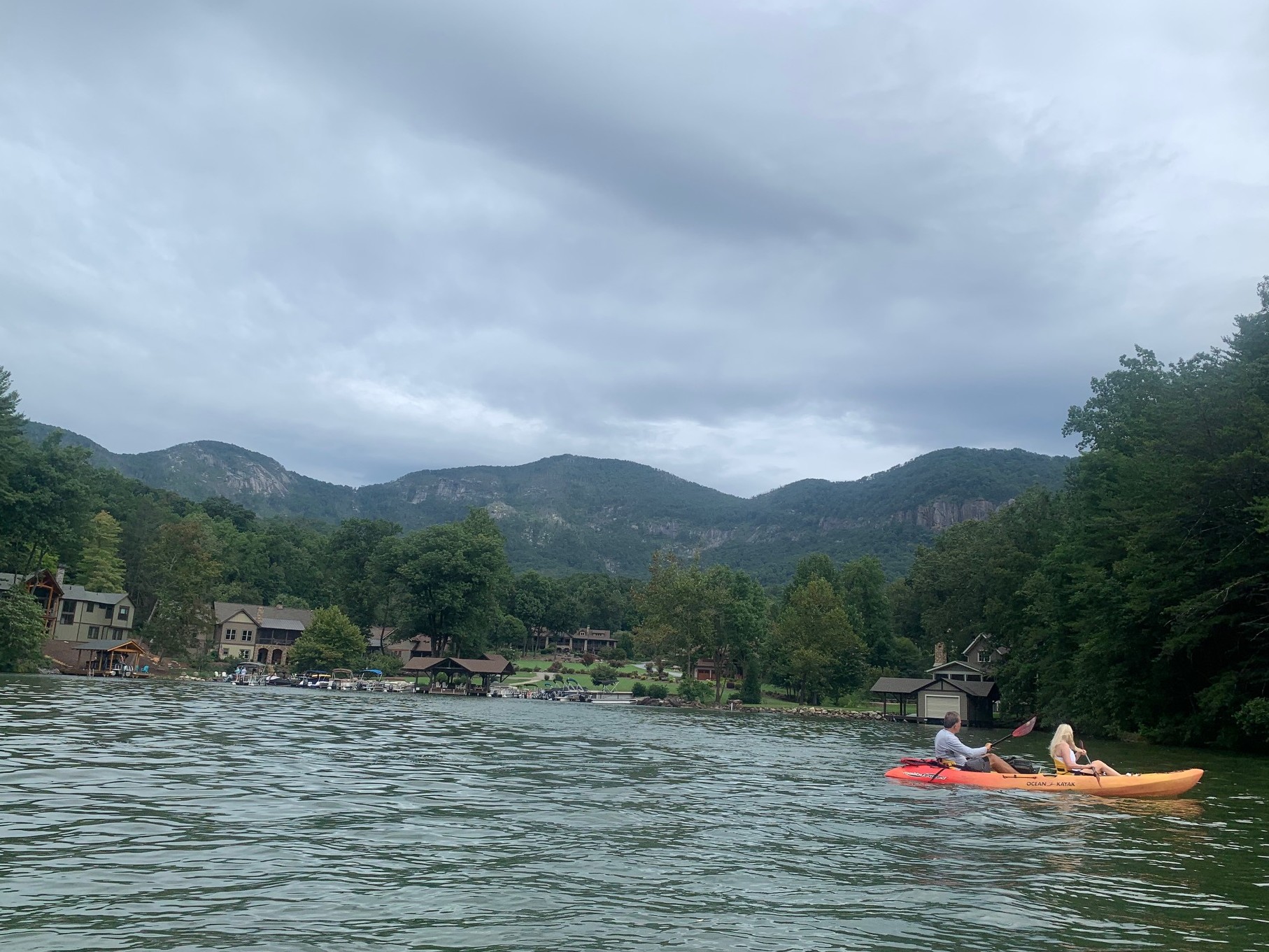 The day is not quite over as it's approaching happy hour with options for either wine or beer lovers. Burntshirt Winery has a tasting room that boasts views of Chimney Rock and Hickory Nut Falls from their covered patio. Try a tasting of their award-winning wines while you enjoy the views. Beer fans should stop at Hickory Nut Gorge Brewery, nestled along the banks of the Broad River with 4 decks right to the edge of the water.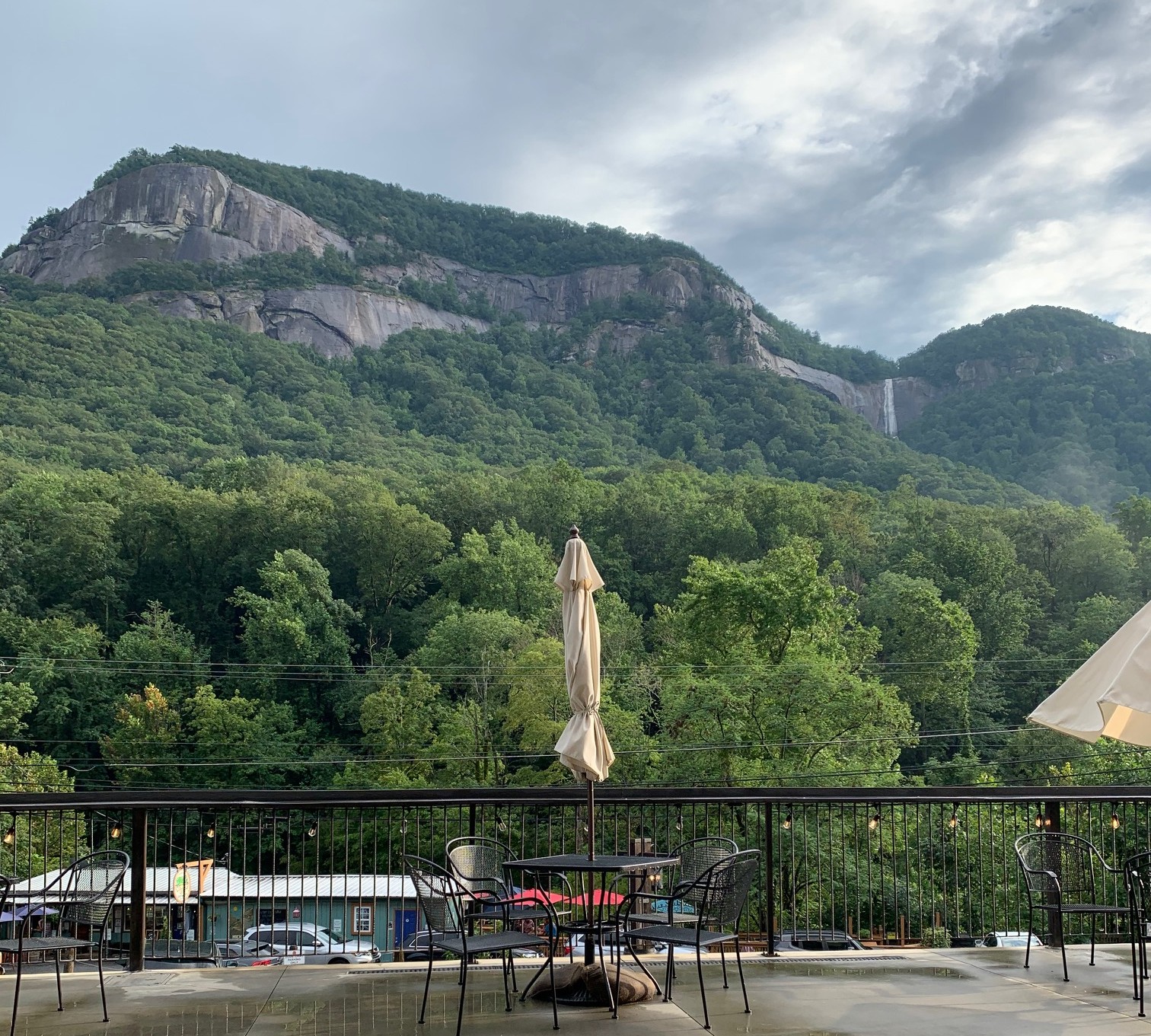 Stay at Pinecrest, Play in WNC
It's the best of both worlds when you book your stay at Pinecrest Bed & Breakfast, located in the heart of the Montford Historic District in Asheville. The innkeepers continue to curate a list of their best recommendations to enhance your trip to the mountains of North Carolina. Book direct today and get ready for a vacation like no other.