This is just one of many delectable recipes available in the cookbook, Morning in the Mountains. This cookbook is the collaboration of the inns of the Asheville Bed & Breakfast Association and includes the best recipes from 13 inns. While the focus is breakfast, you'll also receive recipes for appetizers, sweet bites, and our best homemade cookies. Cookbooks are for sale at Pinecrest for $20 or we can ship for $25. This cookbook makes an excellent gift for any cooks on your list, novice to experienced!
With a "from scratch" breakfast served daily at 9am, there is a certain level of frantic activity every morning in the kitchen here at 8:50. Many elements must be plated last minute but that doesn't mean that some food can't be prepped ahead. Our Spinach Gruyere Strata is one such dish that must be prepared the night before, popped in the oven in the morning, and serves a gracious plenty to a houseful of guests: perfect for the upcoming holiday season!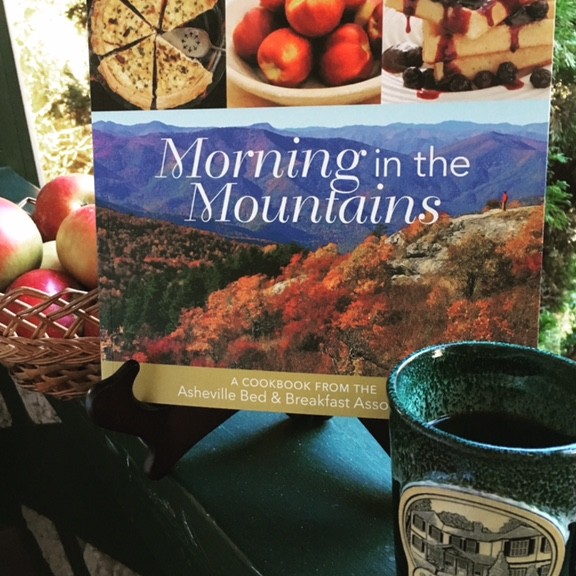 This Spinach Gruyere Strada is fairly straightforward but recipe tips include:
Watch the toasting croissants closely as they can burn quickly at such high temperatures or skip this step completely if pressed for time.
It's imperative that your spinach be completely thawed and thoroughly dried as damp spinach will turn your egg custard watery. Wrap your wet spinach in either several layers of paper towels or a clean kitchen towel; twist and squeeze as hard as you can over the kitchen sink, until no more water runs out.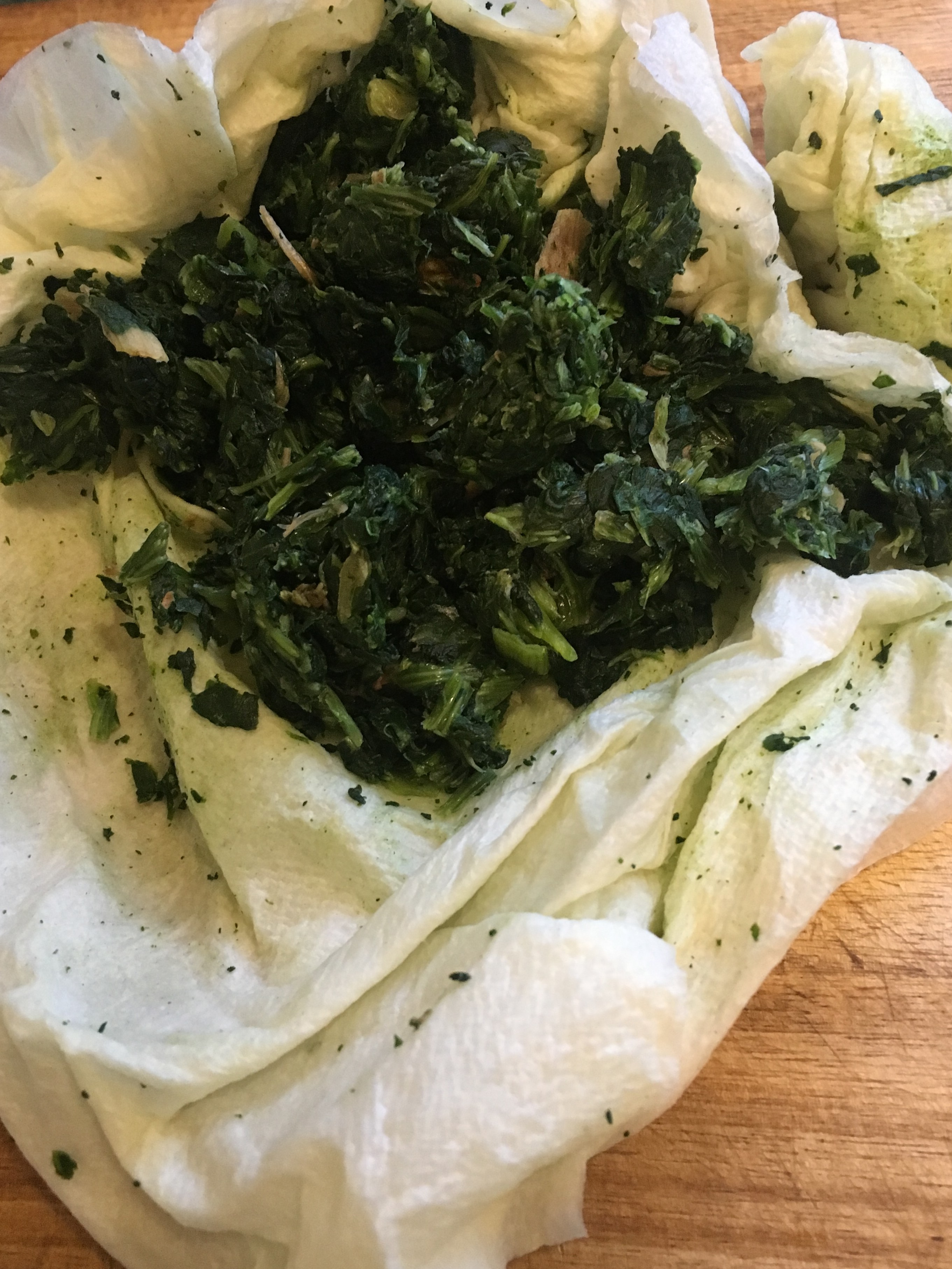 If you can not find Gruyere, a suitable substitute is Swiss cheese.
This dish would be a great addition to a breakfast buffet as it holds quite well.
Ingredients
1 lb large croissants, halved (about 6)
1 T extra virgin olive oil
½ c minced shallots
16 oz frozen chopped spinach, thawed and squeezed dry
1 t Italian seasoning
½ c dry white wine
2 c (8 oz) Gruyere cheese, shredded and divided
8 large eggs
2 ½ c milk
1 c heavy cream
1 ¼ t kosher salt
1 t black pepper
Heat oven to 500 degrees. Open croissants and arrange all halves, cut sides up, in a single layer on a large baking sheet. Toast until golden brown, about 5 minutes. Let cool, then tear into large bite-size pieces.
Heat olive oil in 10" nonstick skillet over medium heat. Saute shallots until fragrant and translucent, about 3 minutes. Add spinach and cook 2 minutes, stirring occasionally until combined. Transfer to a medium bowl; set aside. Add wine to skillet, increase heat to medium-high, and simmer until reduced to ¼ cup, about 2 to 3 minutes.
Lightly oil a 13×9-inch baking dish and add half the croissants. Sprinkle half of the spinach mixture and one-third of the cheese over croissants. Arrange remaining croissants on top; sprinkle with remaining spinach mixture and another third of cheese. Wrap and refrigerate remaining cheese.
Whisk eggs in a medium bowl until combined; whisk in reduced wine, milk, cream, salt and pepper. Pour egg mixture evenly over croissant layers; cover and refrigerator overnight.
Remove dish from refrigerator 20 minutes before baking. Meanwhile adjust oven rack to middle position and preheat oven to 350 degrees.
Uncover strada and sprinkle reserved cheese evenly over the top. Bake until eggs are set and golden brown, about 1 hour (cover loosely with foil the last 20 minutes if top is browning too much.) Let stand 10 minutes before cutting into wedges to serve. Makes 10-12 servings.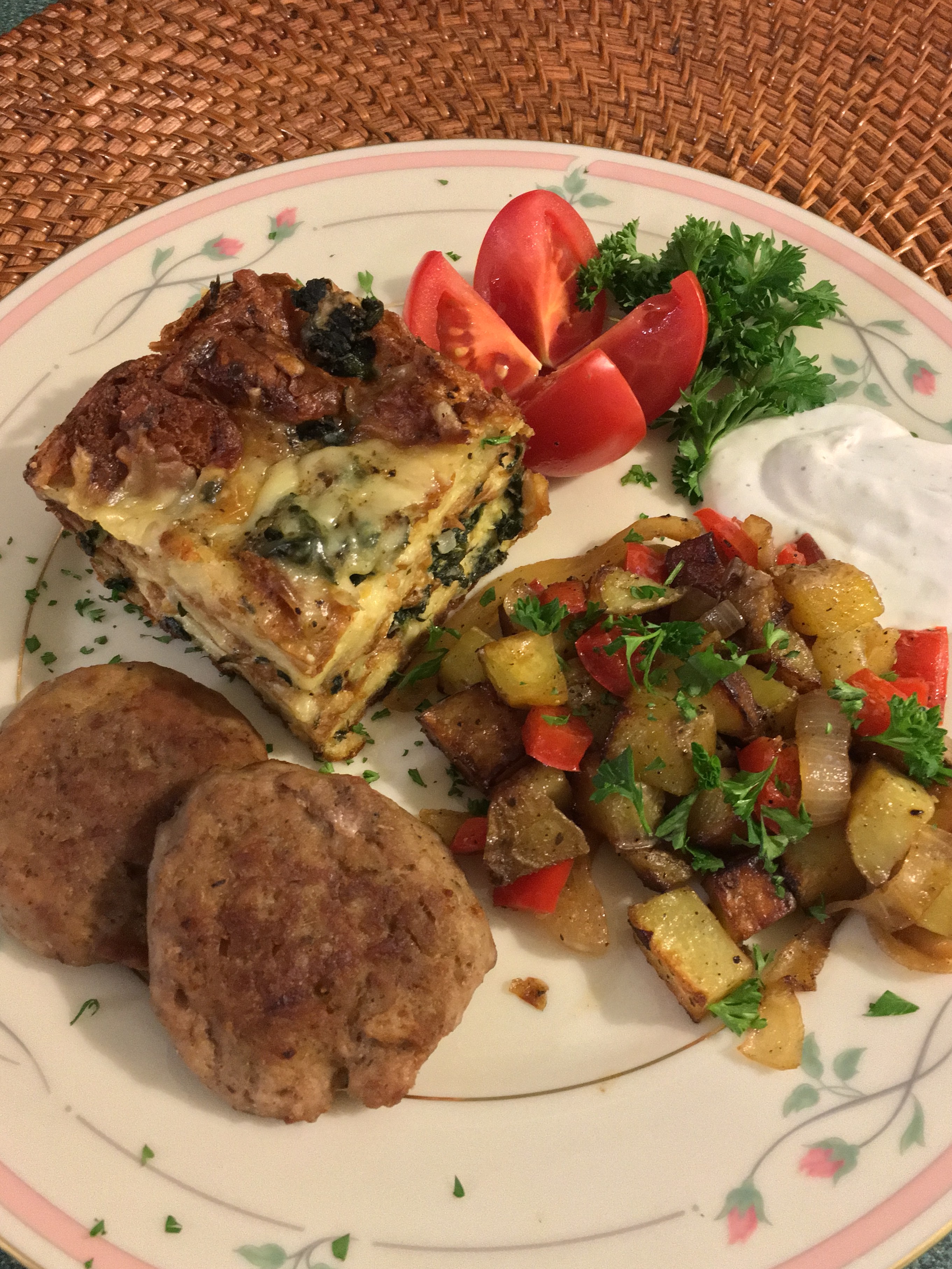 We hope this recipe inspires you to bake up something new for your holiday season in 2018. Don't forget that breakfast is always ready and waiting when you book your stay at our Asheville Bed & Breakfast!