At our bed & breakfast in Asheville, we are happy to share recipes from our breakfast table with our guests who stay at Pinecrest. Our Tomato Jam is requested so often we decided the recipe should reside on our blog. We usually serve this ooey, gooey, sweet, and savory jam on a small tomato or beside our cheesy grits cakes but we think it would be a welcome addition to a charcuterie board as well. And it makes your kitchen smell heavenly while it cooks.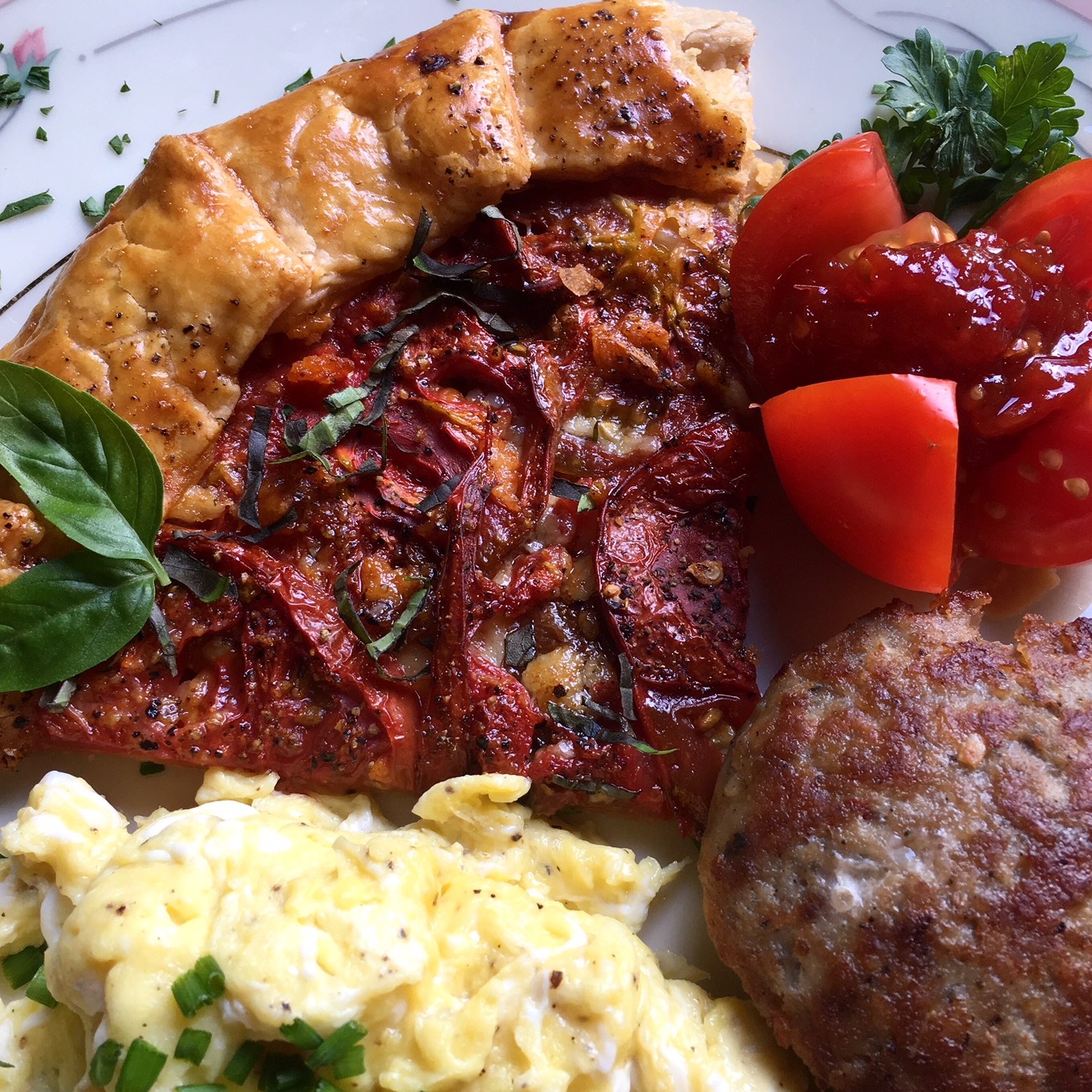 While summer is the perfect time to use up all those plum tomatoes that we buy with our market share from Full Sun Farm (see all the beautiful choices we have in the photo below.) Off season, we find that hothouse Romas make great jam, even in the dead of winter when you need a little pick me up. This is a refrigerator jam; it can not be canned for long term storage so not need to deal with jars, lids and boiling water. Jam can be stored in the refrigerator for at least one week but it doesn't last that long at Pinecrest!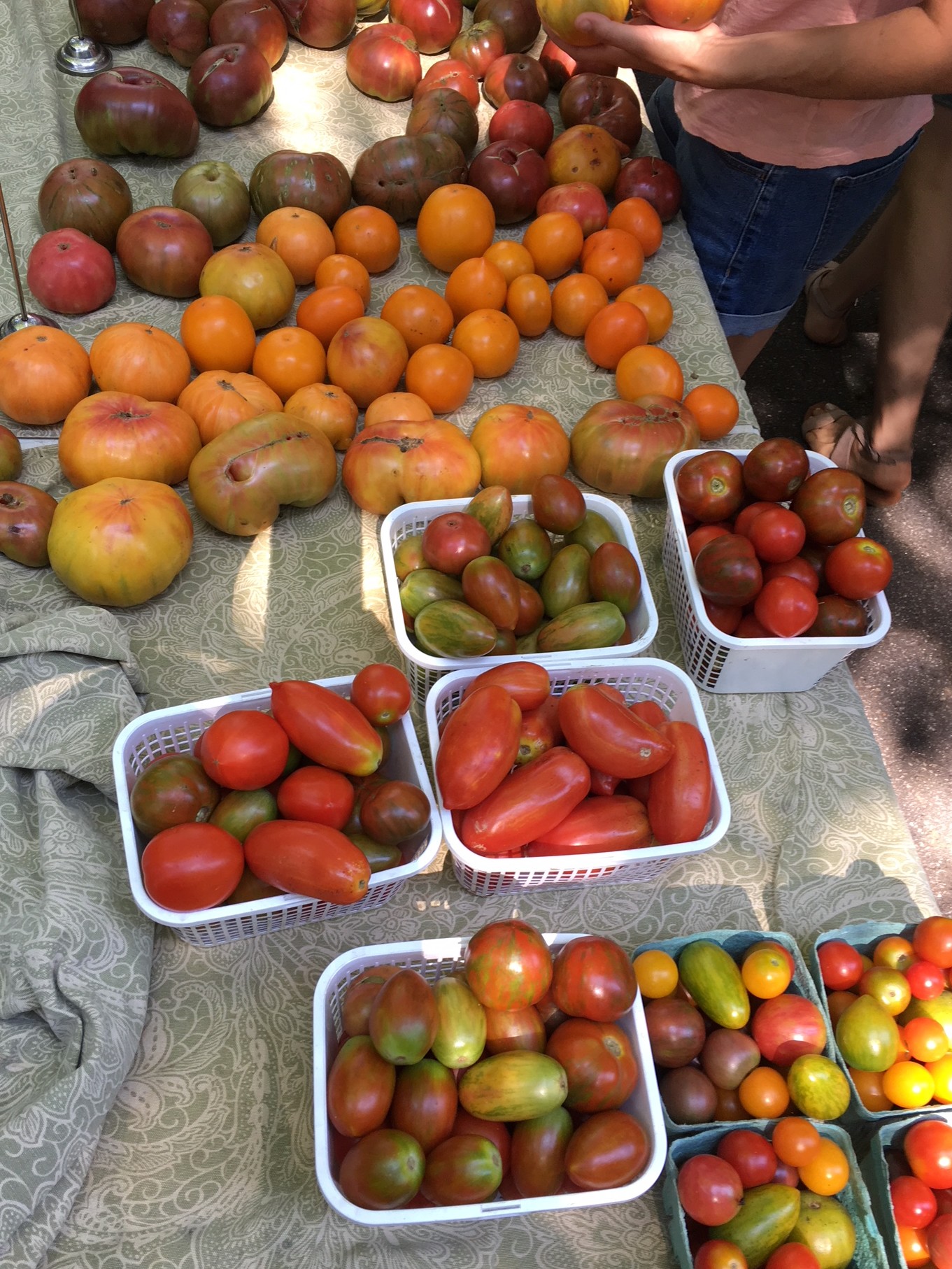 As usual we started with a vetted recipe from New York Times food writer Mark Bittman for Tomato Jam. We tweaked it just a little to suit our needs: using a food processor to chop the tomatoes, reducing the amount of ginger, and replacing a jalapeno with crushed red pepper to control the heat. Note: if you like heat, you can easily double the amount of crushed red pepper though here at the B&B, we keep the heat palatable for our guests. The star here after the tomatoes is the cumin.
Tomato Jam
Ingredients
1 ½ lb good ripe Roma tomatoes, cored and chopped coarsely in food processor
1 c sugar
2 T freshly squeezed lime juice
2 Dorot frozen crushed ginger cubes
1 t ground cumin
¼ t ground cinnamon
¼ t salt
¼ t crushed red pepper
Combine all ingredients in a heavy medium saucepan. Bring to a boil over medium heat, stirring often.
Continue to reduce the heat and simmer, stirring occasionally, until mixture has consistency of thick jam, about 1 hour 15 minutes. The burner should be on low by the end and watch carefully so it doesn't burn. Cool and refrigerate until ready to use. Makes a scant 1 pint jar.
Book Your Stay
We are please when a little touch like homemade tomato jam can elevate the experience for our guests at breakfast at Pinecrest. Please book direct at our comfortably elegant Asheville bed & breakfast. You never know what we will be cooking up but there might be tomato jam beside it!