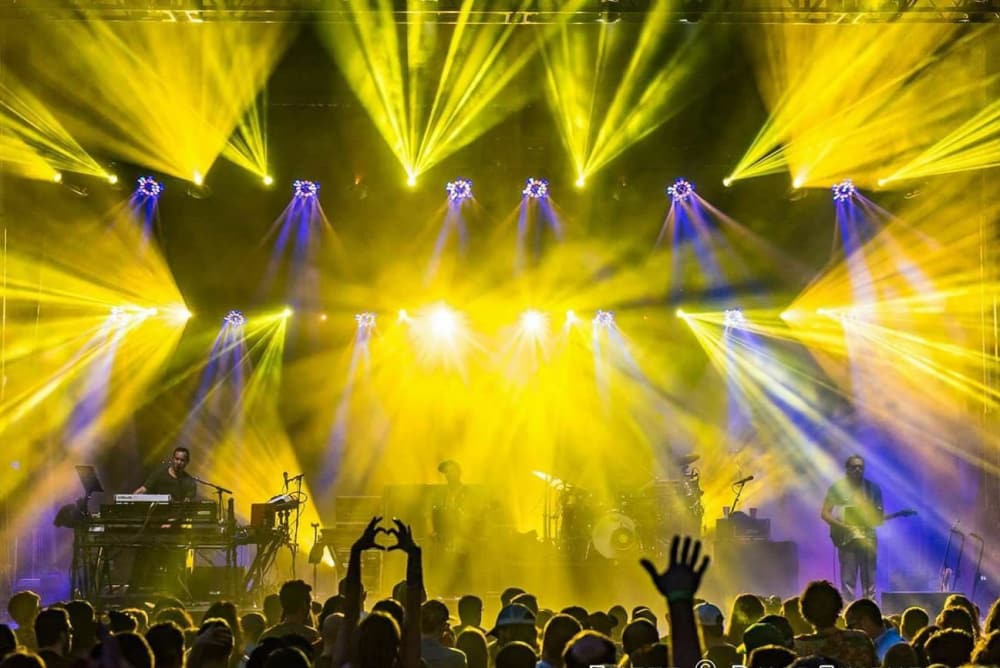 Places to Eat, Drink & Listen
September 17, 2018 by: Diane Rogers
Asheville is at the top on the food and beer scene but they were also named one of "America's 12 Greatest Cities for Live Music" by Thrillist. With roots in old-time mountain music, there is a full spectrum of innovative musicians who define our sound. With small stages like The Grey Eagle and The Mothlight, to nationally renowned venues such as The Orange Peel, our toe-tapping sounds and soulful melodies make Asheville a music worthy destination. Here are some under the radar local spots to try on your next visit:
Cheese. Wine. Music. Just what you need to get started for a night downtown. There is live music every night of the week (weekdays 8-10; Fri/Sat 9-12; Sun 7-9) but get there early as this place is small and gets crowded. The schedule for one week runs the gamut from R&B, Soul, Jazz, African Folk Music, to Americana and Rock so there is something for everyone.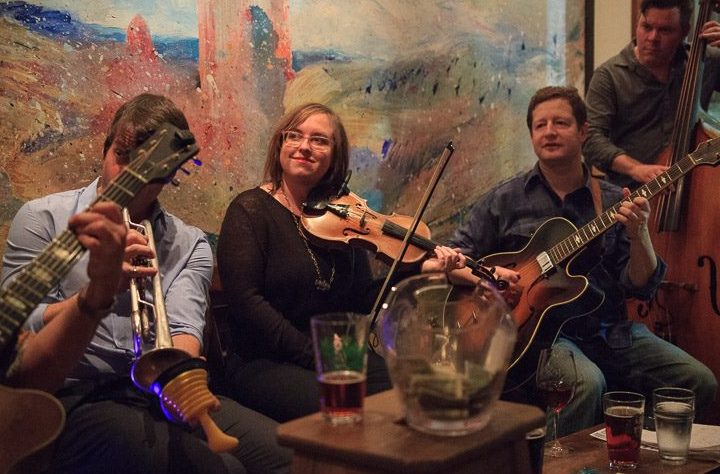 Tressa's Downtown Jazz & Blues
Update: after 22 years, Tressa's closed on April 25, 2019. It was a good run!
Just around the corner from 5 Walnut, Tressa's has been offering up music since 1997 with a softly lit old New Orleans elegance and jazz ambience. Things get started later here with jazz/swing/funk/ r&b from 9-midnight every day (closed most Sundays.) Cover charge varies, one drink minimum applies but there are daily drink specials and prices are reasonable for Asheville.
Founded in 2016, Salvage Station is Asheville's favorite riverfront bar, restaurant, and concert hall. Situated on the French Broad River in the River Arts District, there are large sweeping open areas of grass with picnic tables both in and out of doors. This is a great place to hang out in nice weather, grab a drink from their full bar, and great bar food from their kitchen with choices from appetizers, to salad and sandwiches. Check their calendar for events as music acts maybe free or ticketed with an indoor stage, outdoor venue, and festivals galore.
Synthesizers and other electronic musical instruments are designed and lovingly handcrafted in this factory in downtown Asheville, the living legacy of inventor Robert Moog. Visit the Moog store, play the gear, and take a free tour of Moog factory to learn the science and engineering behind the instruments. Contact them for tours available Monday-Friday at 10:30 am and 3:30 pm by appointment. Store hours are Monday-Friday 10am-6pm and Saturday noon-5pm. Even if you can't visit, peak in their windows while walking down Broadway to see their designers at work.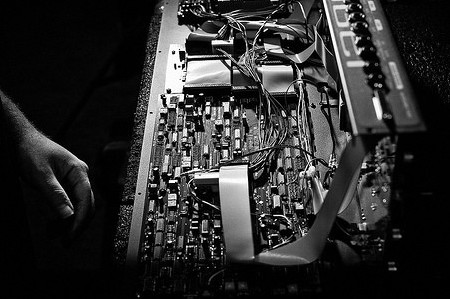 Just another reason to make Asheville your next destination. We have gracious accommodations, abundant breakfasts, and a superior location in historic Montford so plan your next stay at Pinecrest Bed & Breakfast!