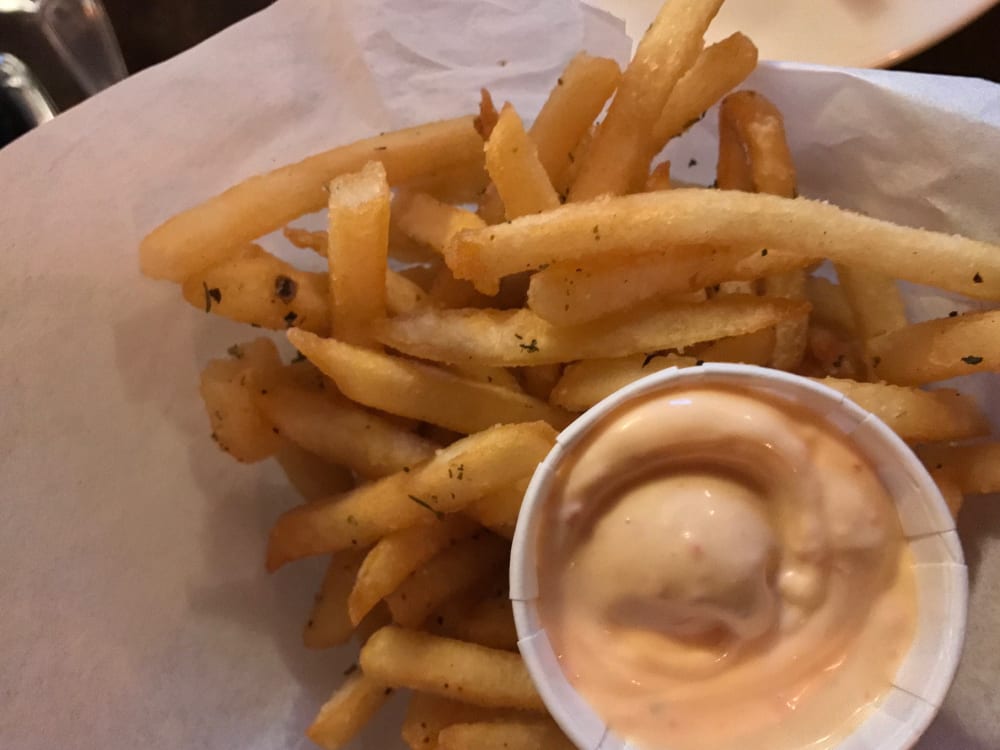 How to Bouchon Like a Local: RendezVous
September 19, 2019 by: Diane Rogers
Pinecrest Bed & Breakfast is located in Asheville, home to a community of chefs who believe every meal should be a celebration. This includes French comfort food at Bouchon, beloved by locals and brought to you by French-born chef-owner, Michael Baudoiun. Farm to table is a way of life for Michael and it's reflected in the local seasonal menu of this cozy intimate restaurant in downtown Asheville. Open every day at 5 pm, come early or be prepared to wait because they don't take reservations. Pop upstairs to their sister bar, L'Ecluse for a cocktail and relax, it's worth your time to wait.
Unless you'd rather have a reservation! Just a short drive from downtown is RendezVous, the much awaited opening in summer 2019 of Chef Baudoiun's second restaurant. Originally a church, the lofted ceiling and chancel hint at the building's previous purpose but the space has been transformed with charm and character. Much of the menu is a carryover of Bouchon including famous french fries and all-you-can-eat fresh mussels, Monday through Wednesday. Some of our favorites include Quiche de Jour, Steak Frites Bouchon, and Poulet Cordon Bleu Bouchon. No trip is complete without an order of Creme Brulee Classique!
There are a few tables for outdoor dining where diners are court side for Pentanque, a cross between bocci and horseshoes. RendezVous has 8 regulation-sized courts and you might find folks from the Carolina Petanque group honing their skills.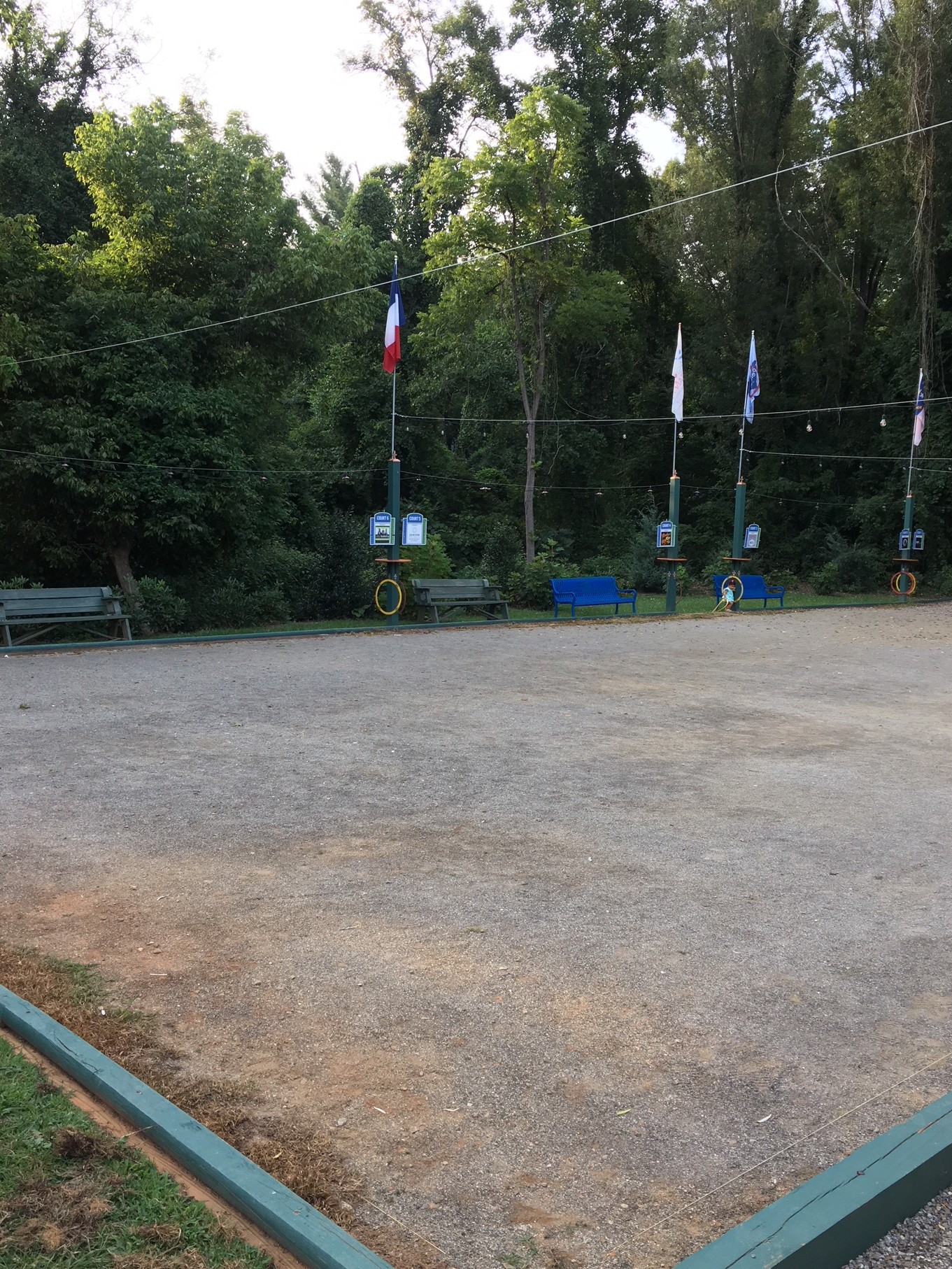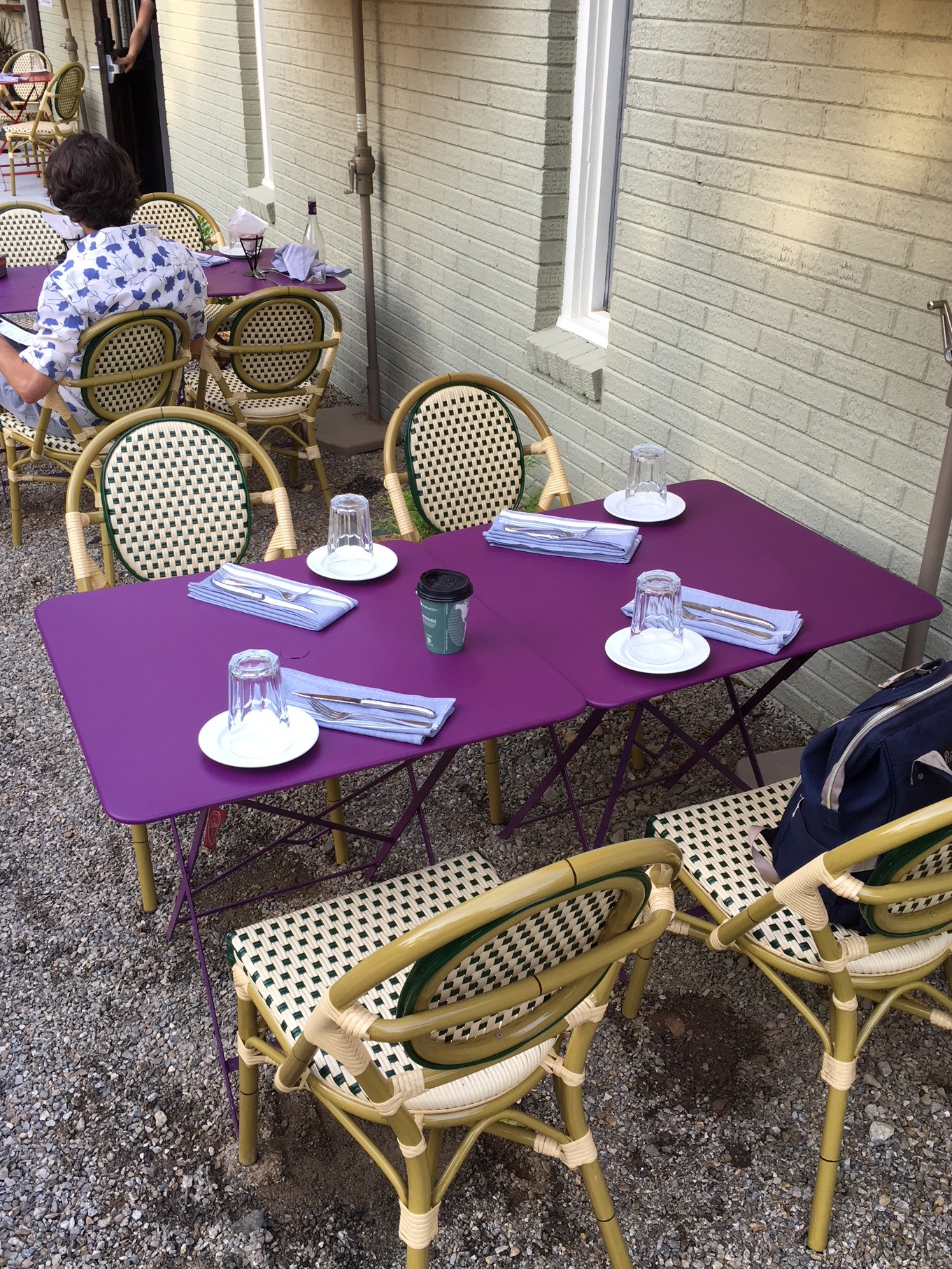 Asheville is known at Foodtopia which such an amazing selection of restaurant choices, there is something for everyone. Choose to stay at Pinecrest B&B for our list of recommended spots for dinner. Enjoy your breakfast at 9 am included with every guest stay at our bed & breakfast then head out to explore Asehville!