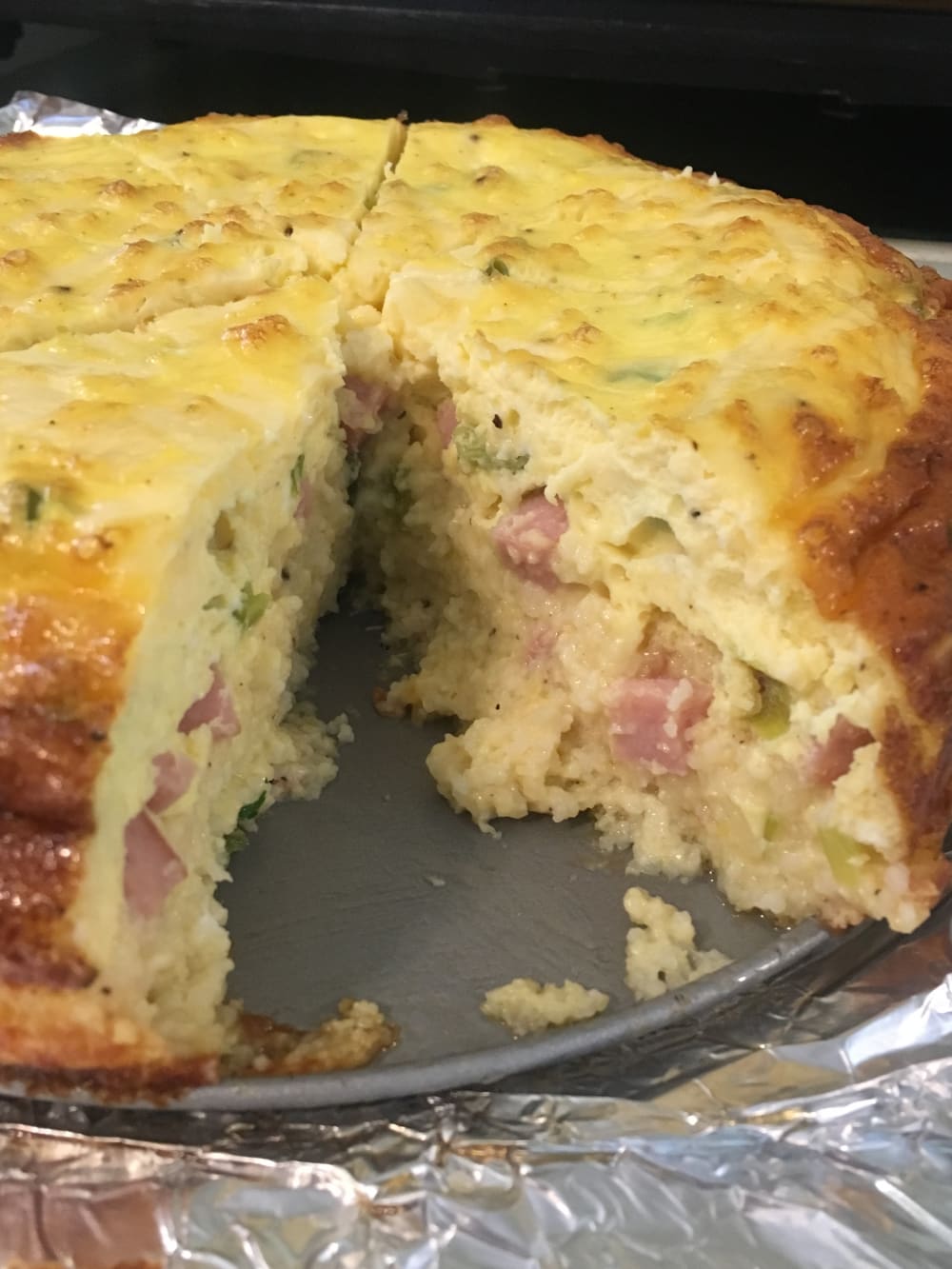 How About Those Grits?
November 4, 2018 by: Diane Rogers
We have been making breakfast here at Pinecrest Bed & Breakfast in Asheville for more than two years and although we have our favorites, we are constantly trying new ideas as well. Savory Ham-and-Swiss Breakfast Pie originally appeared in the October 2005 issue of Southern Living magazine and even though we subscribed since 1988, we didn't try this one...until now! Recipes are often a jumping off point for me and this one is no exception. A guest once remarked "you didn't invent it, you just perfected it." We think so and hope you enjoy our remade recipe.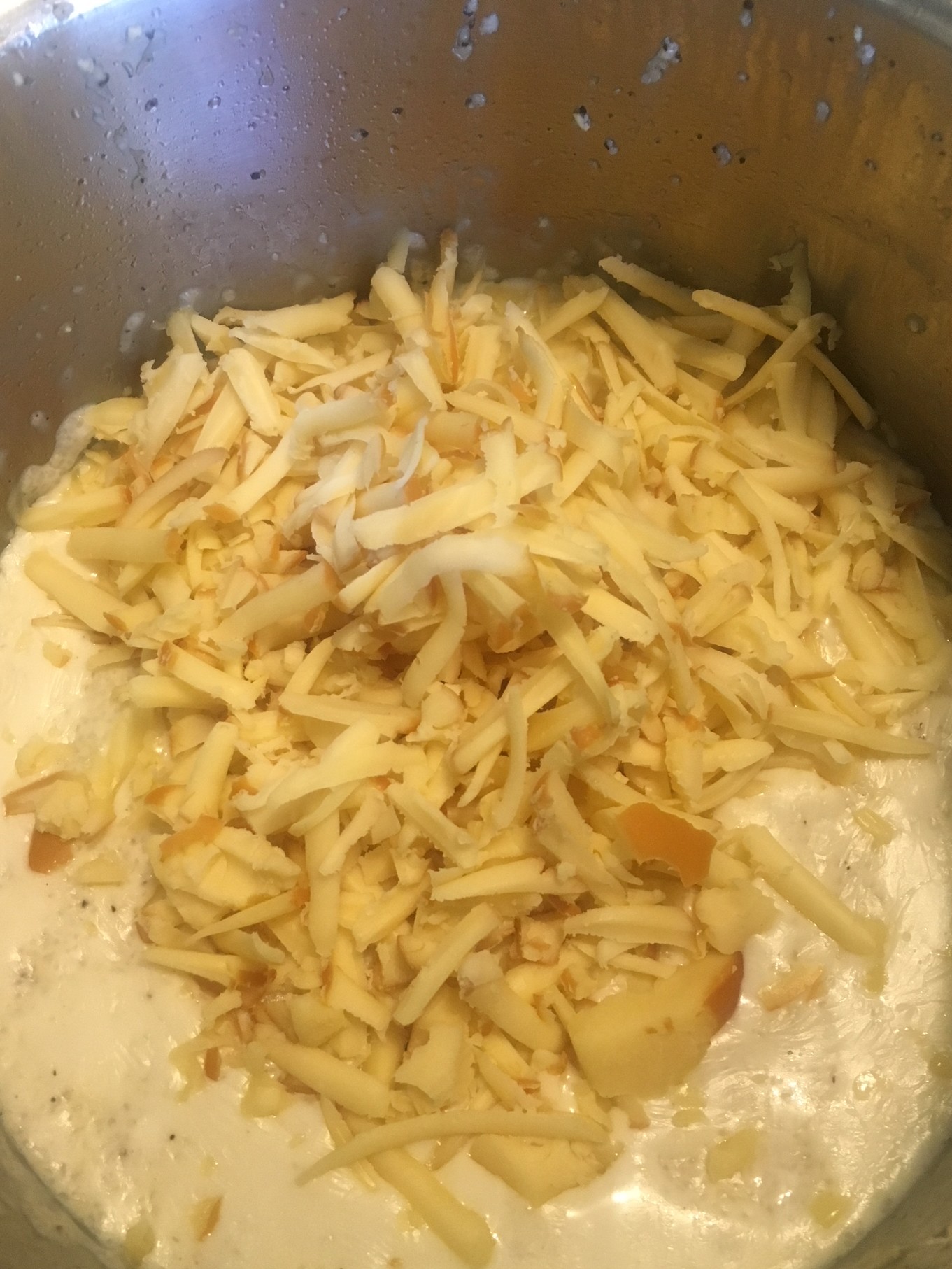 We know that some of our guests have never tasted grits, or perhaps didn't care for them prepared plain but we love grits when paired with cheese. This is made with smoked Gouda but the original recipe was Swiss; we've used Gruyere as well and think a cheddar on the softer side would be worth a try.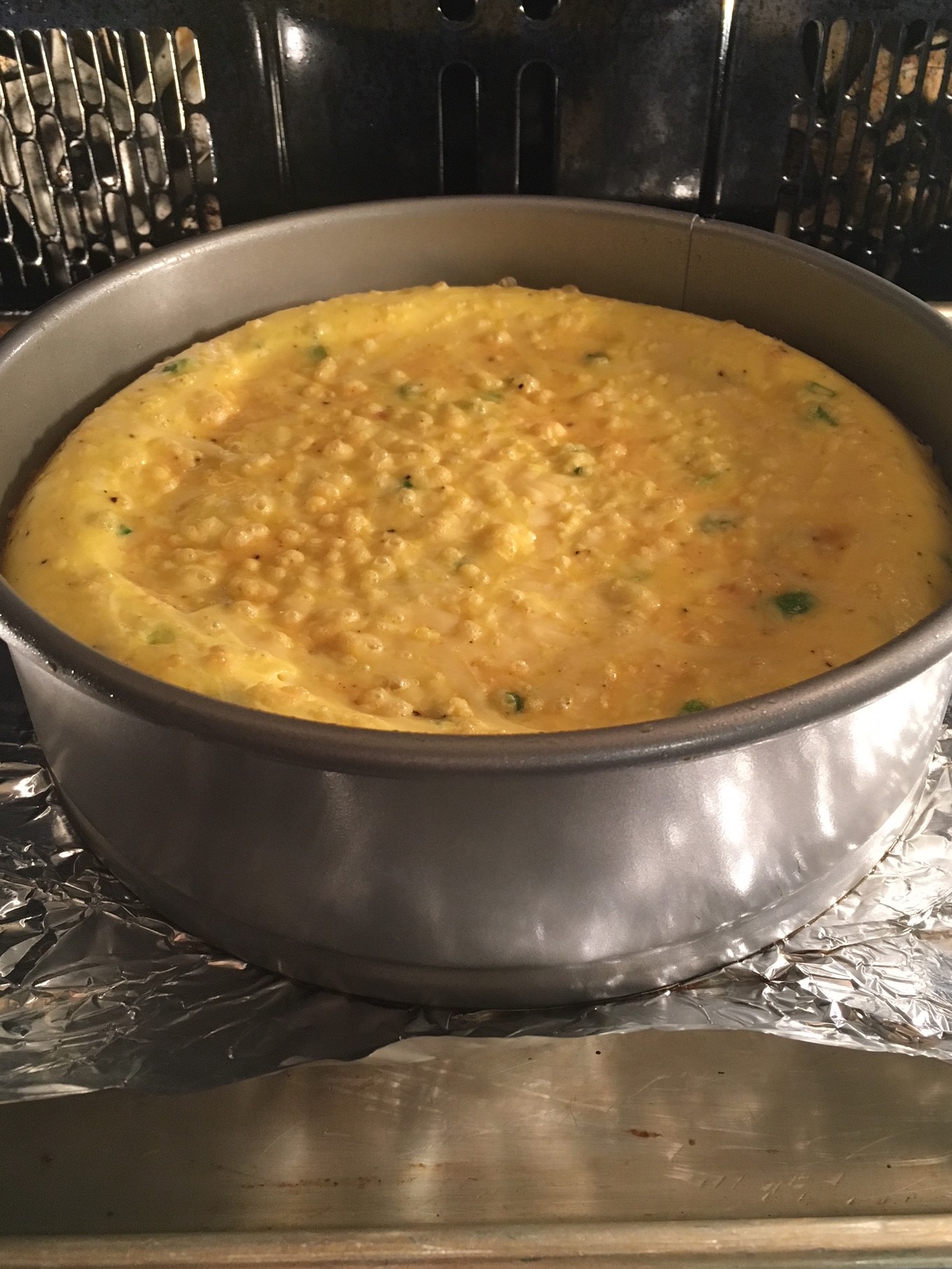 The eggs may leak a bit from the springform pan so we sure to place it on a sheet pan and cover it with foil for easier clean up.
Ham and Cheese Grits Bake
Serves 8
Crust (prepare 1 day early)
1 ⅔ c water
1 c whipping cream
2 cloves garlic, pressed
2 T butter
½ t kosher salt
½ t black pepper
⅔ c quick-cooking grits
6 oz smoked gouda (or cheese of your choice)
2 large eggs
Bring water, cream, garlic, butter, salt and pepper to a boil in a medium saucepan; gradually whisk in grits. Cover, reduce heat and simmer, whisking occasionally, 5 to 7 minutes. Add cheese, stirring until cheese melts. Remove from heat, and let stand 10 minutes. Lightly beat 2 eggs, and stir in grits mixture. Pour into a lightly greased 9" springform pan and put in refrigerator overnight to set.
Eggs
½ lb cooked ham, diced
4 green onions, chopped
8 eggs
½ c whipping cream
¼ t kosher salt
¼ t black pepper
3 oz smoked gouda (or cheese of your choice)
Preheat oven to 400 degrees. Remove springform pan from refrigerator and place on a baking sheet. Saute ham and onions in a nonstick skillet over medium-high heat for 5 minutes or until onion is tender. Layer ham mixture evenly over grits crust. Whisk together eggs, cream, salt and pepper; pour over ham mixture. Sprinkle cheese evenly over egg mixture. Bake at 400 for 40 minutes, covering the top with foil last 10 minutes if browning too much. Check for doneness by inserting knife into set and make sure it's set. Let stand 10 minutes; remove springform pan. Cut into 8 wedges and serve.
This can be adapted to a vegetarian version by replacing ham/green onions. Try sauteing 2 sweet onions chopped with 1 red pepper. Sauteed mushrooms might be nice too.
**Update: we made a vegetarian version recently that was a big hit. Leave out ham/green onions and try this:
1/2 lb grape tomatoes, halved lengthwise
2 shallots, thinly sliced
handle of chopped fresh basil
Add 1 T olive oil to large skillet and heat on med-high. Add tomatoes, cut side down and let brown and softened, about 2-3 minutes. Push tomatoes to edge of skillet and add shallots; saute 2-3 minutes until brown and starting to caramelize. Place this mixture on top of grits crust. Scatter fresh basil on top then proceed with recipe as instructed above.
If you make this dish, post a photo on your Instagram and tag us at #pinecrestbb. We would love to see you making the Pinecrest experience part of your home. Don't forget to make your reservations to come back and see what we're cooking up!