One of the perks of staying at Pinecrest Bed & Breakfast is the afternoon treat, mostly cookies and usually homemade. Even our guests with food allergies deserve something special and this Peanut Butter Chocolate Ganache Cookie does not disappoint when it comes to gluten-free options. It's a three step process but so totally worth the it. In fact, there is a certain innkeeper here who claims it's his favorite!
One easy way to measure sticky ingredients is by weight so those measurements are included if you have a kitchen scales; we prefer the OXO 5 lb digital scales for our needs here.
Cookie:
1 c (226 g) creamy peanut butter
½ c sugar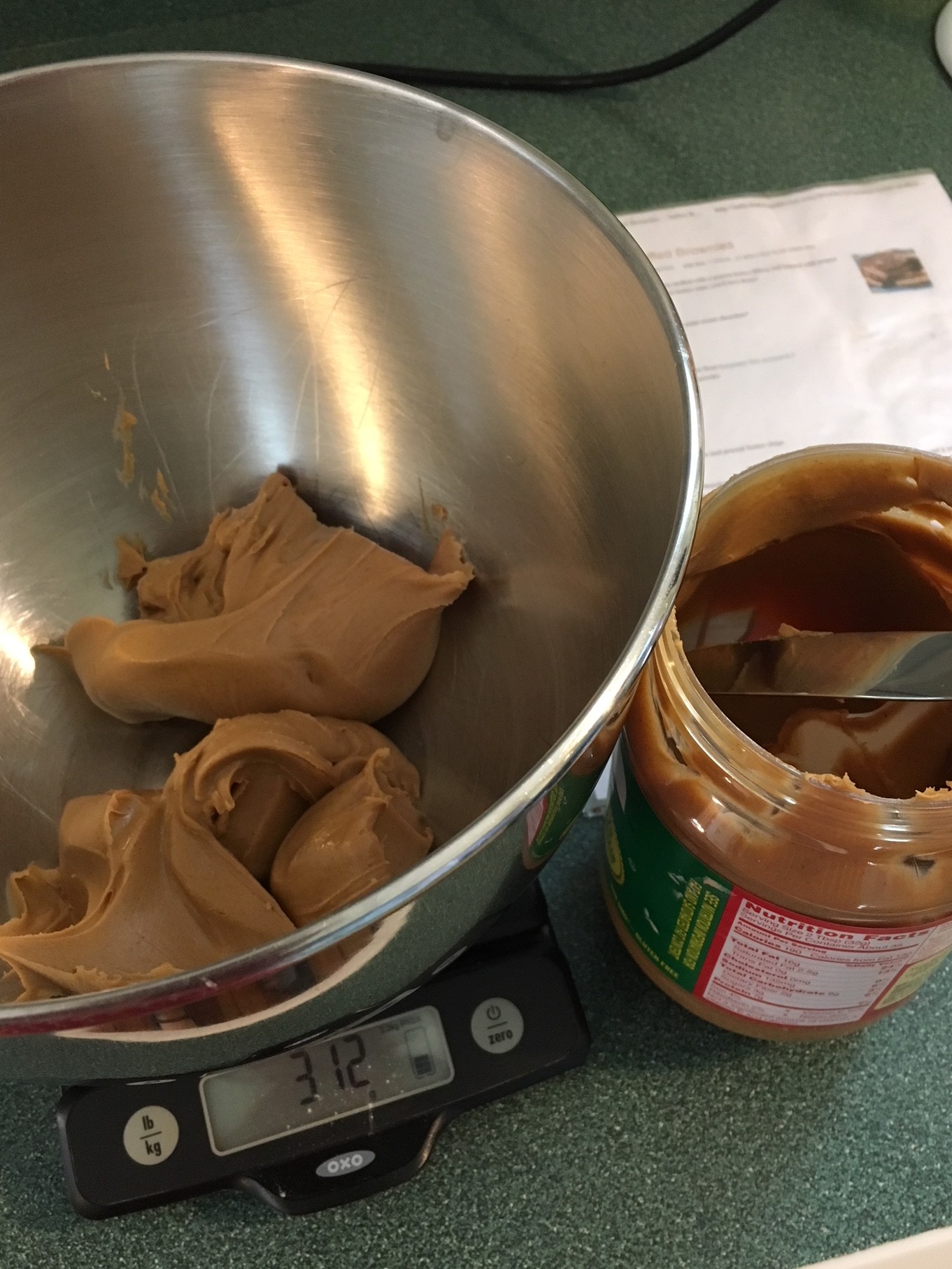 ½ c light brown sugar
1 large egg
1 t baking soda
1 t vanilla extract
¼ t salt
2 T gluten-free flour
Preheat the oven to 350 degrees and line two large baking sheets with parchment paper. Using a stand mixer with paddle attachment, beat peanut butter and sugar together until light and fluffy, about 2 minutes. Add egg, baking soda, vanilla, salt and GF flour; mix until combined. Spoon the dough into 28 even size balls (if you have a kitchen scales, you can measure 18-20 grams/each so the sizes match when frosting into sandwich cookies.) Divide them evenly between two baking sheets and smash with a fork, criss-cross pattern. Bake for 10 minutes; remove from oven and let cool completely on baking sheets.
While cookies are baking and cooling, prep the ganache and frosting.
Chocolate Ganache:
¼ c heavy cream
½ c chocolate chips
Heat the heavy cream briefly on low in a small saucepan; add chocolate chips and whisk until melted and smooth. Remove from heat and let cool completely.
Peanut Butter Frosting:
3 T unsalted butter, softened to room temperature
84 g creamy peanut butter (or scant ½ c)
¾ c powdered sugar
¾ T milk
½ t vanilla extract
Using a stand mixer with whisk attachment, beat butter and peanut butter together until creamy and homogeneous. Slowly add powdered sugar with mixer on low; beat until smooth. Add milk and vanilla then beat on med-high speed until light and creamy.
Once the cookies and ganache are room temperature, assemble by spreading about ¾ T peanut butter frosting on inside of a cookie, spread a little ganache on another inside cookie then push to sandwich together. Makes 14 sandwich cookies. Refrigerate for about 30 minutes to set. These cookies can be frozen if wrapped well in plastic wrap; defrost for a few hours before serving.