When you travel to Asheville, the innkeepers at Pinecrest Bed & Breakfast scout out activities in Western North Carolina so we can give our guests the best recommendations. Our latest adventure was by bike, but not just any bike. Put yourself in good hands when you tour with The Flying Bike!
Asheville has a large enthusiast biking community and cyclists are often seen around town, or even out climbing to the top of the mountains of Western North Carolina. We admire their heady determination but also know that even the hills here would overwhelm our ability to cycle without getting in great shape.
Enter the ebike: specifically the pedal assist electric bike provided by The Flying Bike. If you've only relied on your own pedal power, get ready to be amazed at the ease with which anyone in reasonable shape can ride an ebike. With pedal assist, the rider gets a battery powered boost which can be adapted from e-assist level 1 on flat terrain to higher levels for help on inclines. For an even greater boost, there is also a throttle, which makes the bike into a scooter!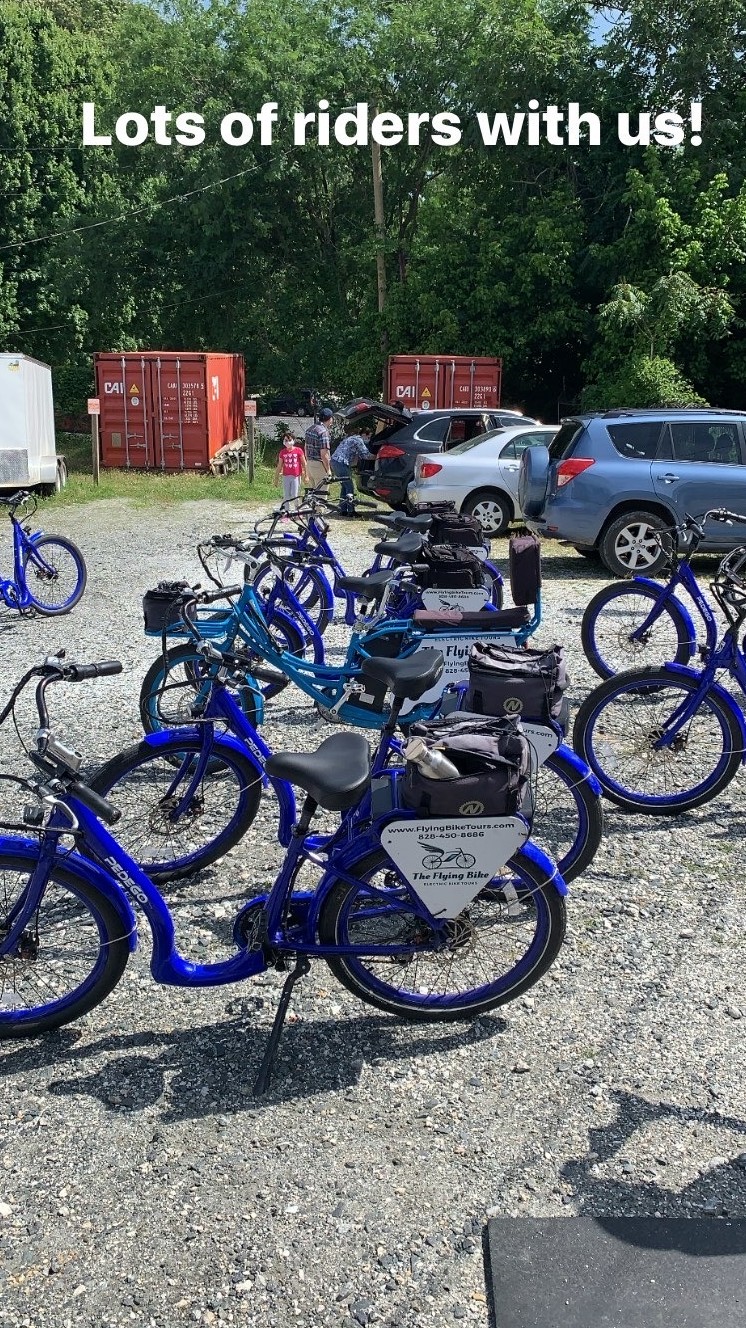 There are plenty of options for touring with The Flying Bike who provides everything you need from bikes, helmets, training, ponchos, and even water plus a guide who can show you the best of Asheville by ebike. We booked the Downtown Tour which took us past landmarks such as the Grove Arcade, the Basilica of St. Lawrence, and the Grove Park Inn. The tour goes through our own historic Montford neighborhood, right past our bed and breakfast, Pinecrest!
You can expect 6 to 20 people on a group tour. Other options include rentals for 2, 4 or 8 hours for the DIY crowd. Private tours are available by contacting The Flying Bike directly and can be customized to focus on your particular interest from architecture, to food, or even brewery tours.
See Asheville in a whole other way that you didn't know was possible. Book your stay at Pinecrest then book a tour with The Flying Bike.