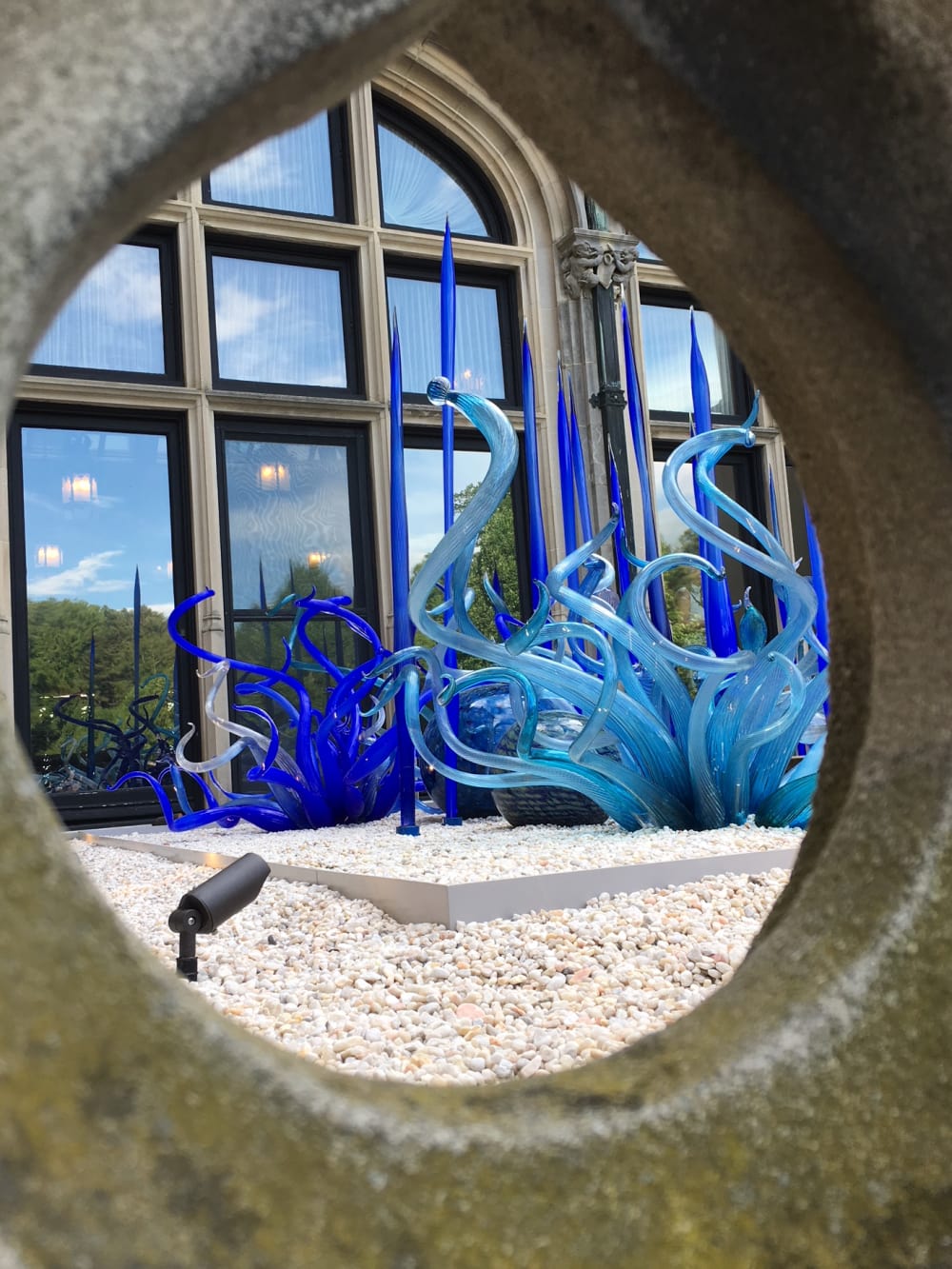 Biltmore Like Never Before: Chihuly!
May 29, 2018 by: Diane Rogers
Chihuly at Biltmore represents the first art exhibition in Biltmore's historic gardens, and the first garden exhibition of Dale Chihuly's works in North Carolina. The world-renowned American artist's work is included in more than 200 museum collections worldwide, and now, for a limited time only, they can be seen at Biltmore for 5 months from May 17 - Oct 7, 2018.

Chihuly at Biltmore-Daytime showcases breathtaking large-scale glass sculptures in the equally breathtaking historic gardens of Biltmore. The vibrant colors and organic shapes that distinguish Chihuly's creations will be presented throughout the estate including the Italian Garden and Walled Garden. Inside Biltmore House, his works will be displayed in the Winter Garden.
Chihuly Nights at Biltmore will open to the public on Thursday–Sunday evenings for special viewings of Chihuly's stunning large-scale glass sculptures after dark. Chihuly Nights at Biltmore is an enchanting opportunity to witness the effects of dramatic nighttime lighting upon the luminous colors and graceful forms of these spectacular installations. Sunset over the majestic Blue Ridge Mountains, live music in the gardens, and a wine bar make the evening experience all the more enticing. Requires a special evening admission and reservation that includes a self-guided tour of the first floor of the Biltmore house.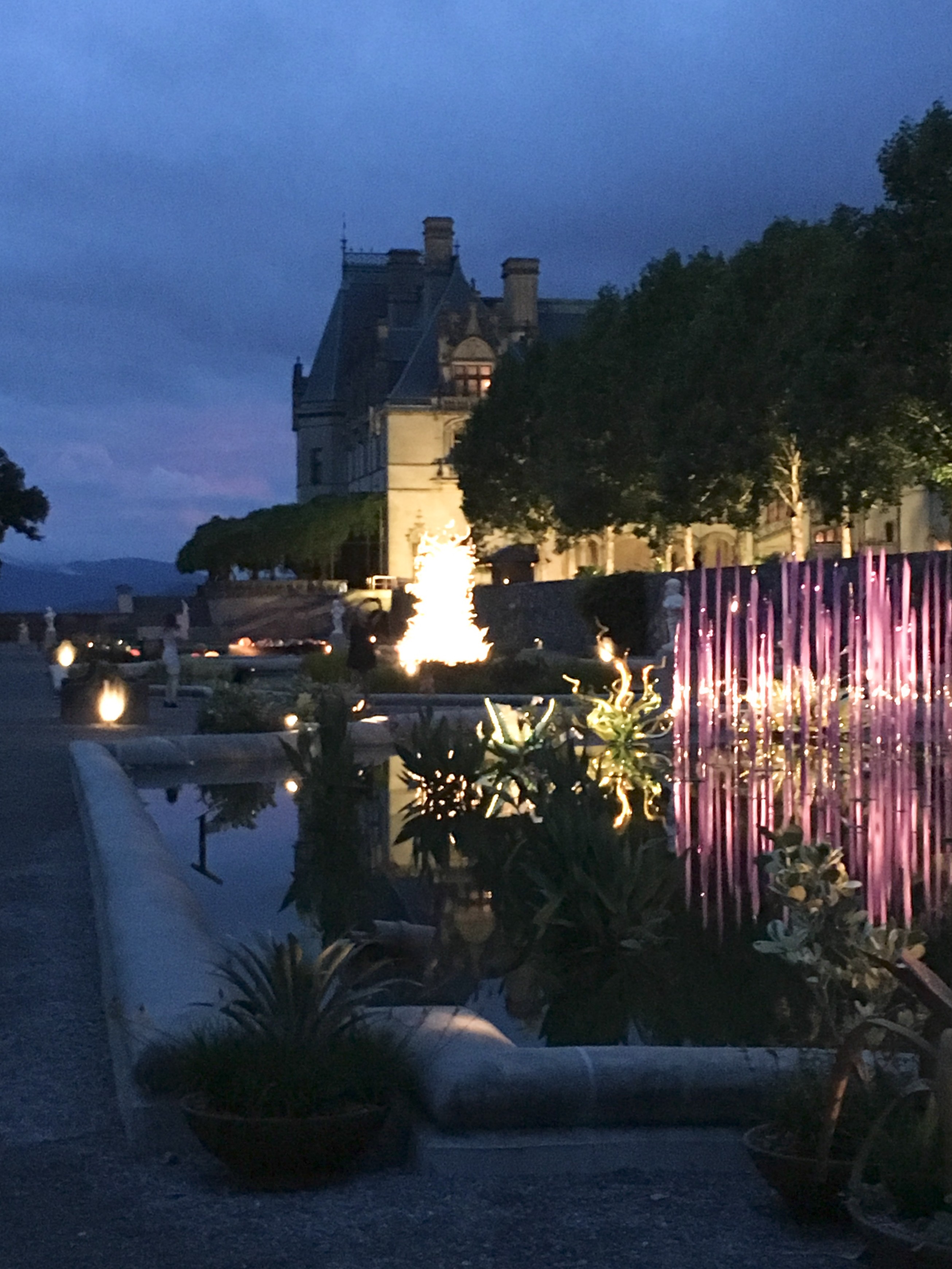 Once again as a guest at Pinecrest, we can help you secure a discounted price for Chihuly Nights at Biltmore ($55/each) which includes daytime admission either the day of or after your evening reservation. If you want more time on the estate, we can upgrade our two-day ticket ($60/each) for an additional $25/each plus tax. Contact us directly to help plan the experience that best suits your needs!
Coinciding with the Chihuly exhibition, Summer of Glass in Asheville and the regional glass community will offer its own community-wide celebration of glass through special local exhibitions, tours, workshops and events. Demonstrations of glass blowing, glass jewelry making, stained glass, enameling and working with glass beads will occur in artists' studios, galleries and other locations across the city and surrounding region.
Visit ExploreAsheville.com for a full schedule of Asheville Summer of Glass events.