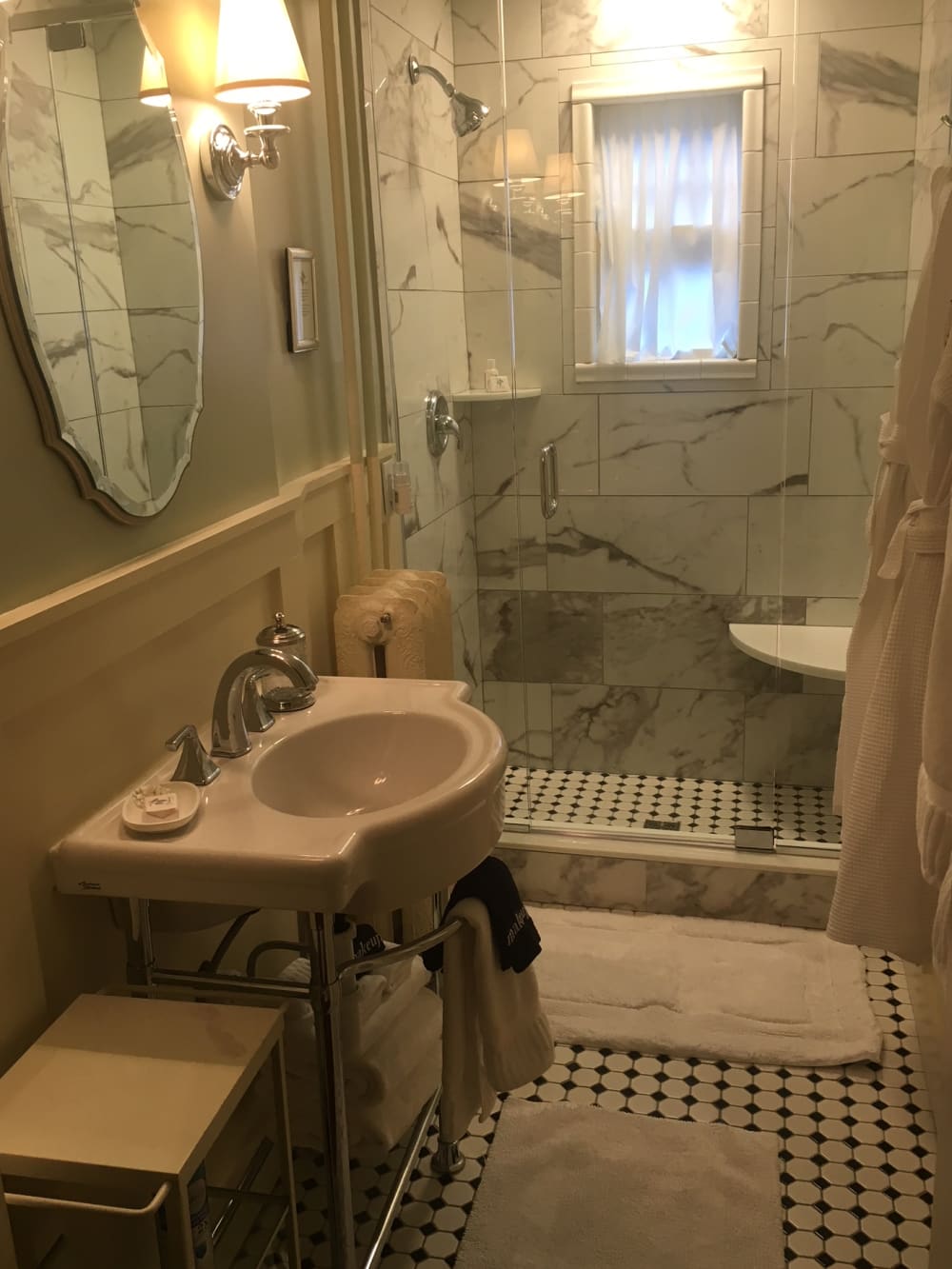 Are You Ready for a Remodel?
July 19, 2018 by: Diane Rogers
Two years into owning Pinecrest, we were ready to tackle a renovation project and first up was the Grace Suite. This king room located on the first floor was in need of a complete overhaul in the bathroom and a refresh in the bedroom area. Choosing finishes was both fun and a little overwhelming but we had a vision in mind: a bathroom with modern amenities that looked turn of the 20th century with lots of light. Though functional, we needed to address both a door and window to nowhere (wish we knew THAT history!) but we'll spare you the photos of the room when it was gutted.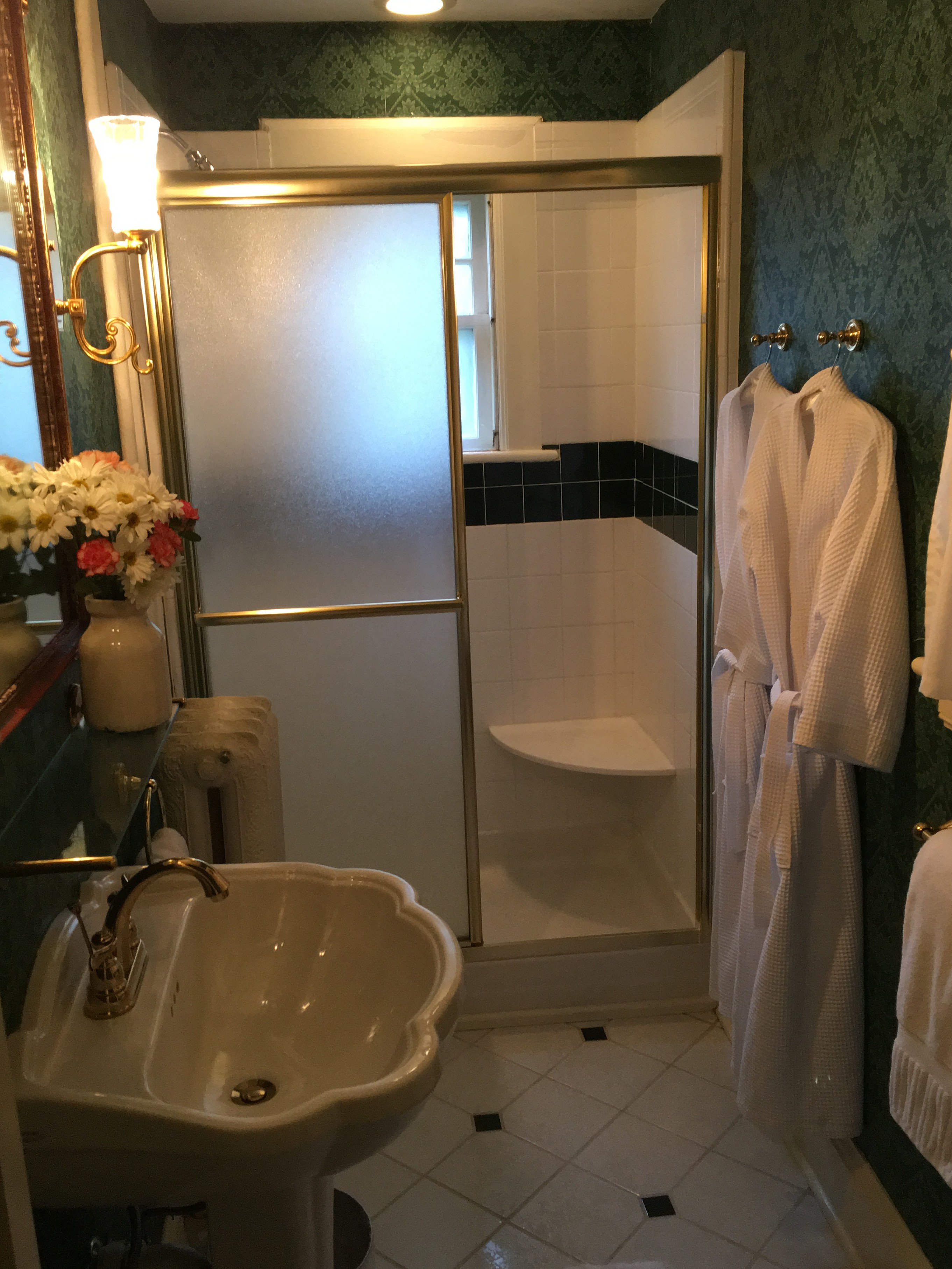 We knew the floors would be white octagon & dot tile, the shower would be porcelain-look marble, and board & batten would be installed to give the bathroom a charming period look. New scones, pedestal sink, and adding an exhaust fan helped with the functionality of the space. Beautiful serene light green paint on the walls completed our vision.
The bedroom received a new coat of paint in a lighter shade but the best upgrade was new window coverings that can be pulled closed for complete privacy. A few projects remain like a chair to reupholster and decorative throw pillows to be sewn but all in all, we are super pleased with our Grace Suite and we hope our guests like it too.
The old remodeling adage of twice as long totally applied (make that three times!) but we'll be at it again in another guest room during our slow season of January and February. It's fulfilling and rewarding and these old homes need to be tended to occasionally. Special shout out to my architect friend Cathy for all her free advice and the many times she talked me off the cliff!