Outdoor enthusiasts who visit Pinecrest B&B in Asheville NC have a multitude of options for hiking. Here are 3 reasons we love Catawba Falls:
Catawba Falls is located about 28 miles from our b&b which gives hikers a chance to embrace nature without consuming the entire day. Be back in Asheville in less than 3 hours with time to spare for other great activities
It's a favorite winter hike when there is less foliage so the views are even more gorgeous. The leaves in summer provide a canopy of shade to stay cool.
At 2.7 miles roundtrip, even people of modest fitness levels will feel comfortable.
Head east on I-240 then take I-40 East for 23 miles to Exit 73, Old Fort. Turn right on Catawba River Road before the exit ramp ends. Go 3 miles until the road dead ends in the trailhead parking lot (restroom available.)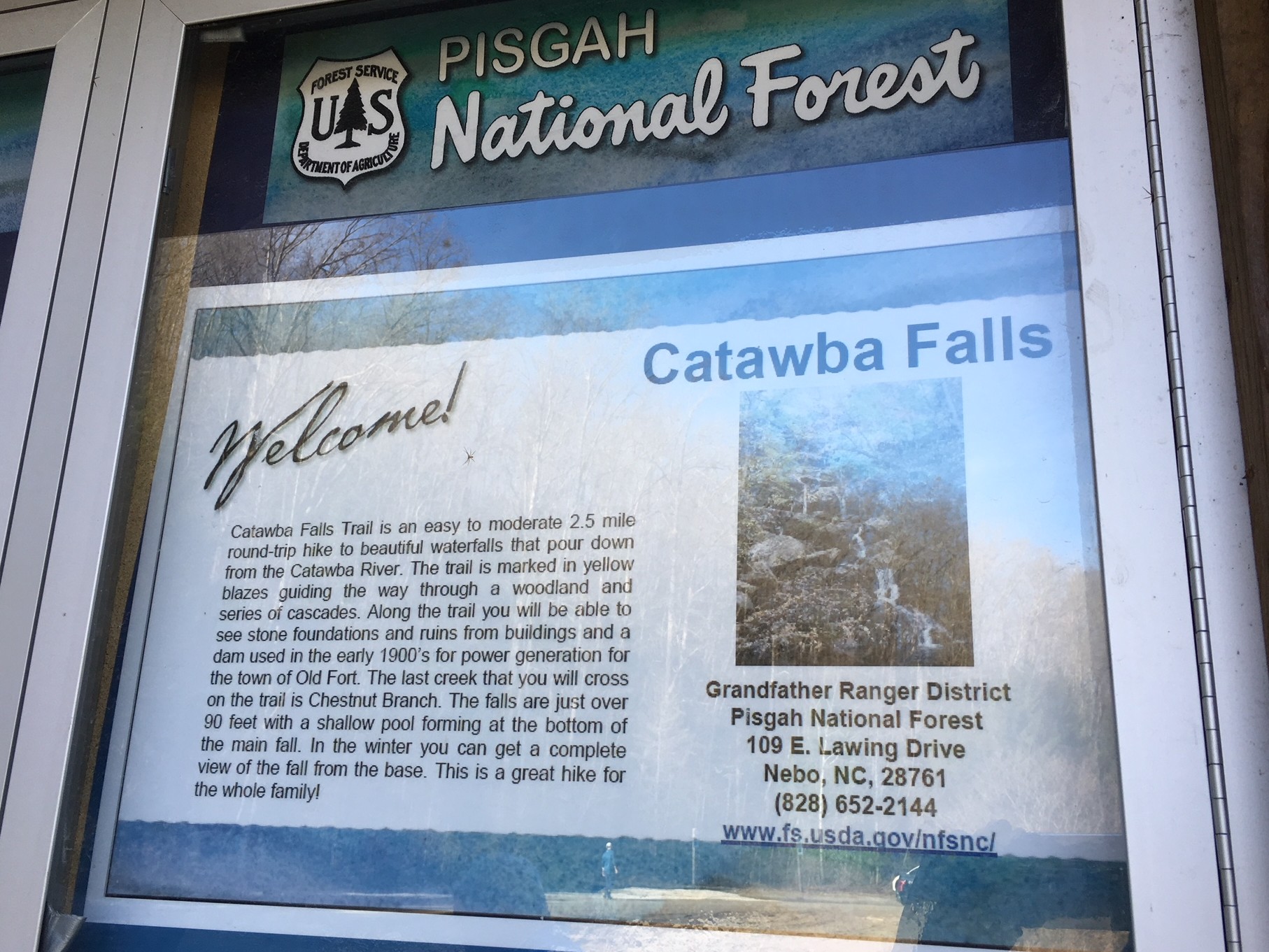 Catawba Falls is part of Pisgah National Forest, with over 500,000 acres of primarily hardwood forest with whitewater rivers, waterfalls, and miles of trails. The trail here starts fairly flat and since it follows the Catawba River, the path can be muddy. Wear waterproof or old shoes (we can provide towels for cleaning shoes, just ask!)
There are stone foundations and ruins from buildings used in the early 1900s for generating power for the nearby town. There are several cascading falls along the way and the trail climbs 300 feet along the 1.4-mile hike. Hop across the rocks at Chestnut Creek and soon the lower stretches of a 90-foot towering waterfall will appear. Take a break on the large boulders or grab a dip in the waterfall's cool flow before retracing your steps, all downhill back to the parking lot.
Although the trail previously continued to Upper Falls, that section is heavily eroded, steep and dangerous. It is obviously strenuous and remains closed until trail conditions can be improved.
If you worked up a thirst, make a stop at a local microbrewery, Hillman Beer in Old Fort. They serve up plenty of beer as well as sandwiches and bar snacks.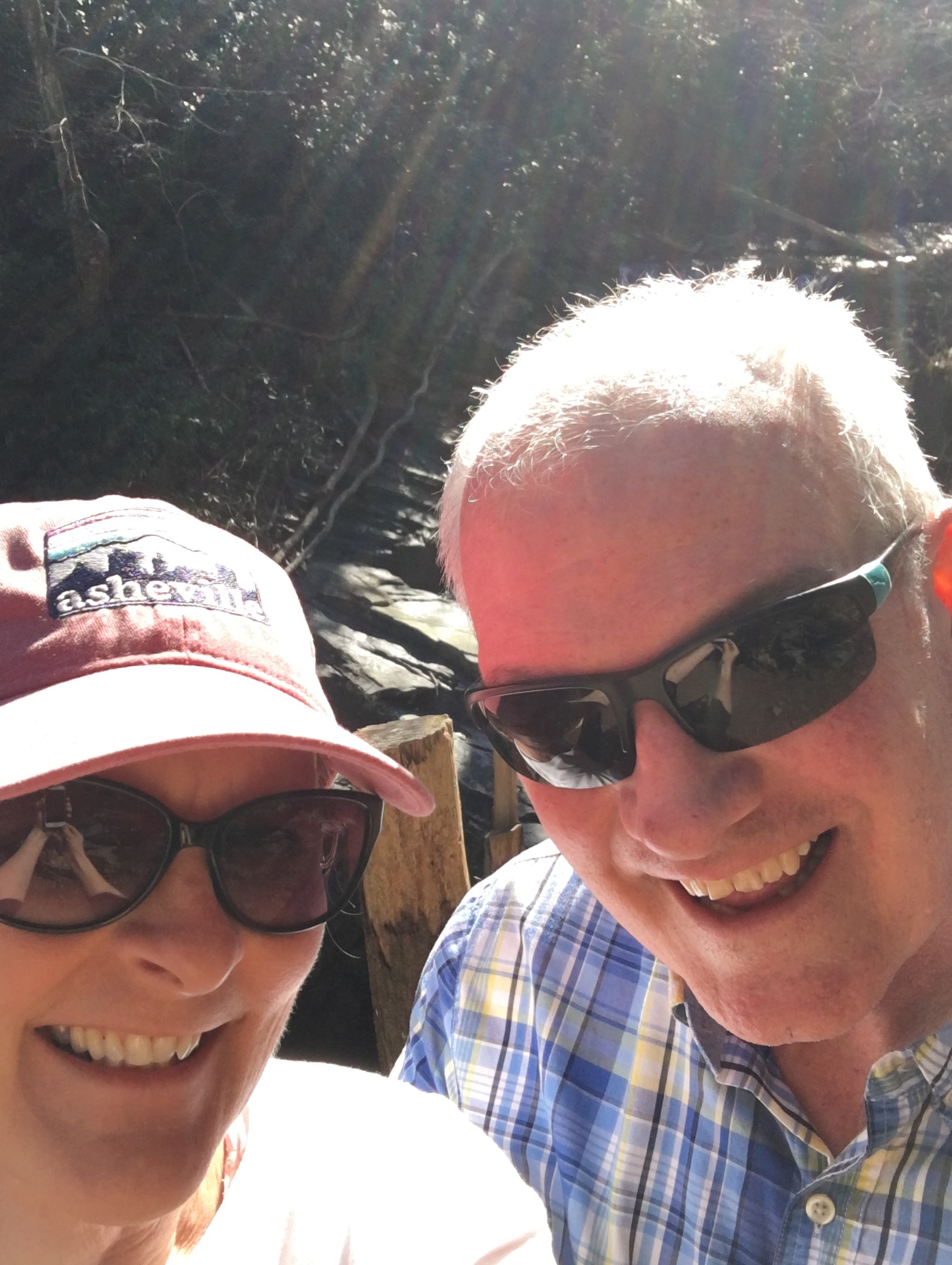 Book Your Stay!
Nothing but smiles on the trail at Catawba Falls when the next stop is Pinecrest B&B. Located in a quiet historic district, guests are close to everything Asheville has to offer but away from it all. BOOK NOW for the best availability and great advice from your innkeepers, Dan & Diane!