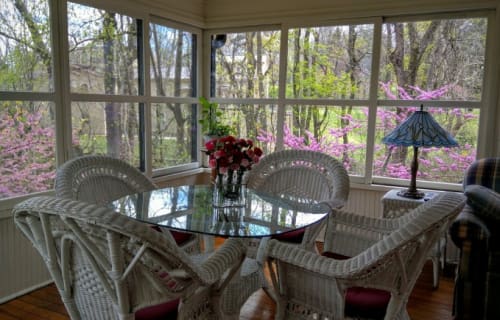 Seasons of Change
April 8, 2016
By: Diane Rogers
We arrived as new innkeepers at Pinecrest in the dead cold of early February, greeted by guests and frozen drain pipes but such is life in a house solidly built in 1905. Spring has definitely

...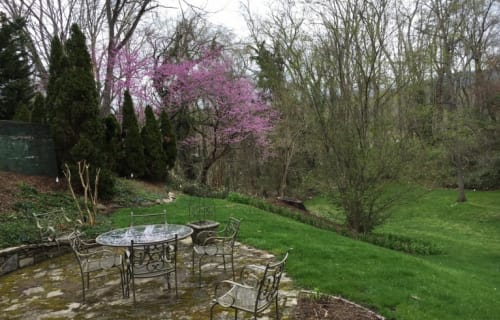 Spring Brings New Faces
March 27, 2016
By: Diane Rogers
There are new faces at Pinecrest Bed & Breakfast and one of them is named Ginger, guardian of the backyard and all around lovable dog. She arrived with her owners, Dan & Diane Rogers,

...
Pages